The most comfortable, comfy, and convenient way to wear a Hawaiian shirt. Kingpin hawaiian shirt is a very nice shirt from Lelemoon. It's a light blue with a pink tie. Nice! Dig your toes into the sand and feel the sun on your face as you wear this stylish Kingpin hawaiian shirt. Perfect for a day at the beach, a night out with friends, or just to knock-out those Monday blues.
100% woven polyester fabric, offers outstanding durability, insulation, and wrinkle resistance.
Moisture-wicking.
Full button-down closure.
The color could be slightly different between on the screen and in practice.
Size guide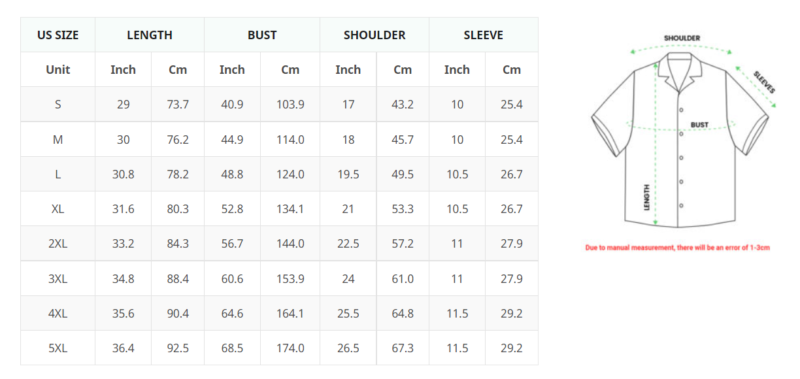 You also love: Taco bell Hawaiian shirt