Lana Del Rey Shirt
The Lana Del Rey shirt is a stylish and trendy piece of apparel designed for fans of the American singer and songwriter, Lana Del Rey. This shirt is made from high-quality materials, featuring a soft and comfortable fabric that feels great against the skin.
The design of the Lana Del Rey shirt features a high-quality print of Lana's face with her signature retro style, set against a solid colored background. The print is vivid and detailed, capturing the essence of Lana's unique style and persona.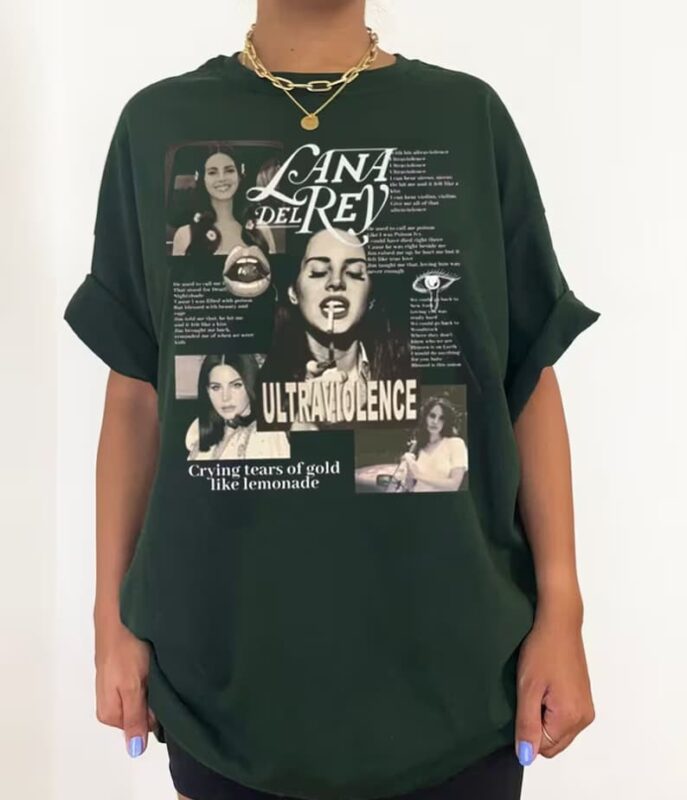 This shirt is available in a variety of sizes and colors, making it easy to find the perfect fit and style to match your personal taste. It is also machine washable, making it convenient and easy to care for.
The Lana Del Rey shirt is a great addition to any fan's collection or wardrobe. It can be dressed up or down depending on the occasion, making it a versatile piece of clothing that can be worn year-round. Whether you're going to a concert or just hanging out with friends, this shirt is sure to make a statement and show your love and appreciation for Lana Del Rey.