Vincent Van Gogh Let It Gogh Shirt
This shirt also makes a great gift for the art lovers in your life. Whether it's a birthday, holiday, or just because, our "Let It Gogh" shirt is sure to bring a smile to their face and show off their passion for creativity. It's a unique and thoughtful gift that they can wear with pride and cherish for years to come. Plus, with its versatile design, this shirt can be paired with jeans, shorts, or even a skirt for a fun and playful look. So why not give the gift of art and creativity with our "Let It Gogh" shirt?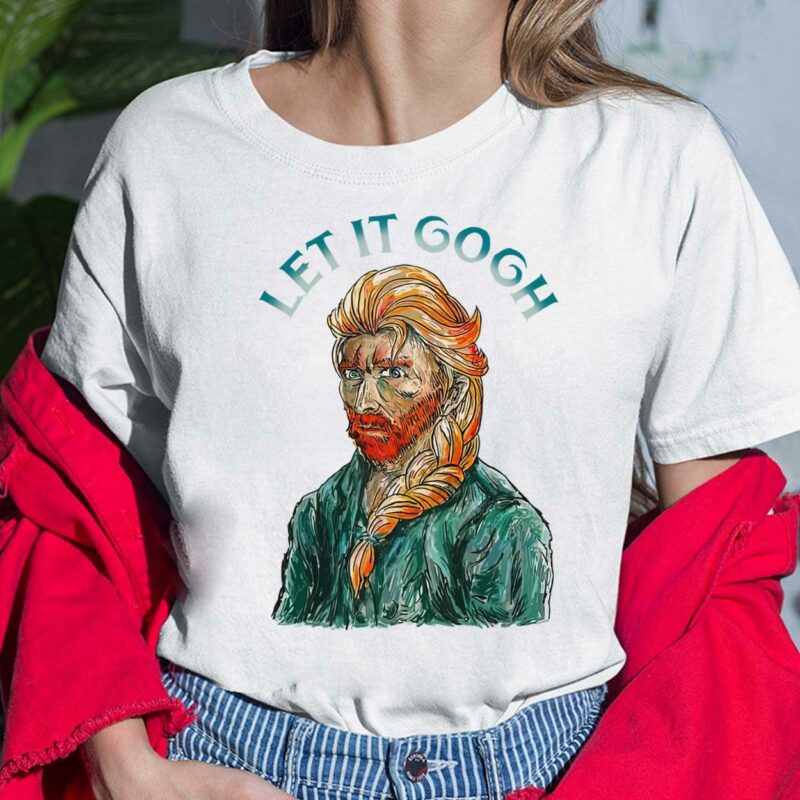 At our company, we're passionate about creating products that make a positive impact on people's lives. That's why we designed this "Let It Gogh" shirt with both style and comfort in mind, so you can feel great while expressing your love of art. Additionally, we're committed to using high-quality, eco-friendly materials in all of our products, so you can feel good about your purchase knowing that you're supporting sustainable practices.
With our "Let It Gogh" shirt, you can look great, feel comfortable, and make a positive impact on the world, all at the same time. So go ahead, wear your love of art on your sleeve and show the world that creativity is always in style.