Lost My Number Shirt
The Lost My Number Shirt is a trendy and fashionable clothing item that is perfect for adding a playful touch to any outfit. Made from high-quality fabric, this shirt is comfortable to wear and easy to care for, making it a great choice for everyday wear.
The standout feature of the Lost My Number Shirt is its unique design. The shirt features the phrase "Lost My Number" in bold and playful lettering, with a retro-style telephone graphic that adds a touch of nostalgia and fun. The design is printed in vibrant colors that stand out, making it a great conversation starter.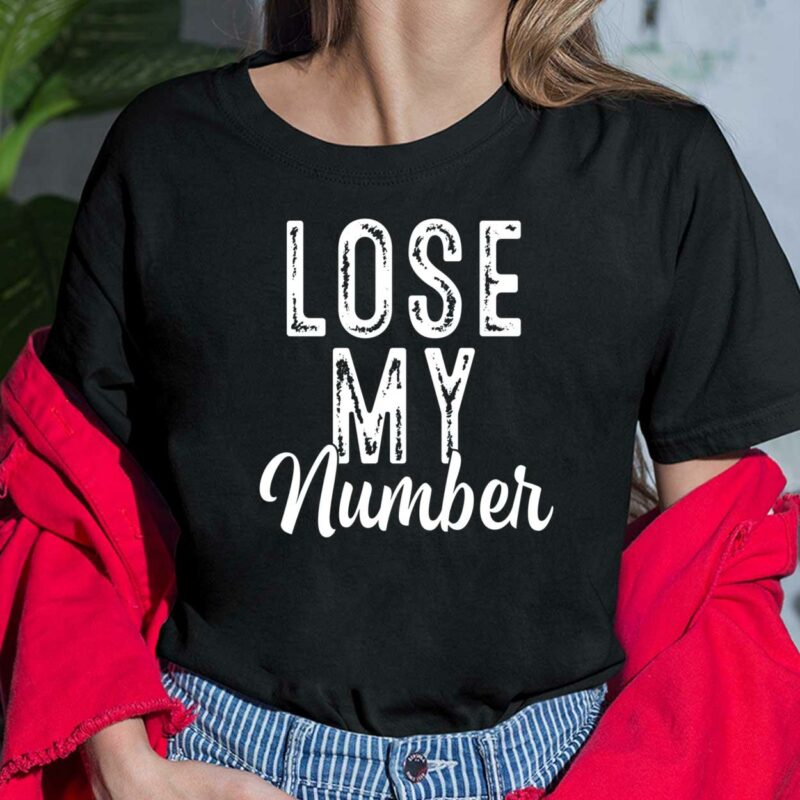 The shirt itself is cut in a classic style, with a crew neckline and short sleeves. It has a comfortable fit and can be worn tucked in or left untucked. It pairs well with jeans or shorts for a casual look or can be dressed up with a blazer for a more polished style.
Whether you're a fan of fun and playful fashion or simply love unique designs, the Lost My Number Shirt is a must-have addition to your wardrobe. It's a fun and stylish way to show off your personality and add a touch of playfulness to any outfit.