Lsu Baseball Paul Skenes Keepin It 100+Shirt
The LSU Baseball Paul Skenes Keepin It 100+ Shirt is the ultimate fan gear for any LSU baseball fan. This shirt celebrates the team's commitment to excellence and their determination to always give 100% on the field.
Crafted from high-quality materials, this shirt is both comfortable and durable. The bold graphics and vibrant colors on the shirt capture the spirit of LSU baseball, making it the perfect way to show your support for the team.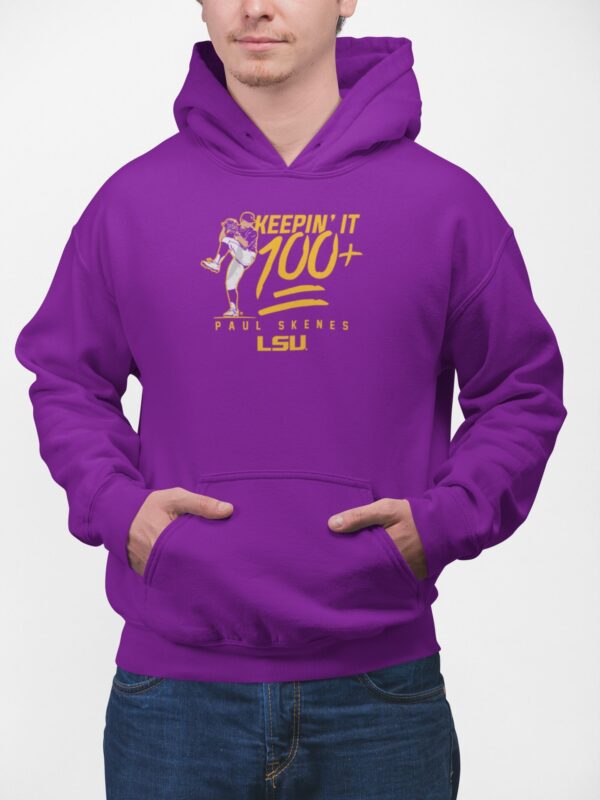 The shirt features a clean and minimalistic design, with the words "Keepin It 100+" emblazoned across the chest. This is a reference to the team's dedication to always giving their best effort, no matter what the circumstances may be.
Whether you're attending a game at the stadium or just out and about, the LSU Baseball Paul Skenes Keepin It 100+ Shirt is guaranteed to turn heads and spark conversations. So don't wait any longer, order your shirt today and show your support for one of the most exciting baseball teams in the country.