Made To Worship Raise A Hallelujah Psalm 95 1 Shirt
Made To Worship Raise A Hallelujah Psalm 95 1 Shirt  is a faith-inspired garment designed to express your devotion and love for worshiping God. This shirt serves as a reminder of the joy and gratitude that comes from praising and honoring the divine.
Crafted with care, the shirt is made from high-quality materials to ensure comfort and durability. Its soft fabric and relaxed fit make it suitable for everyday wear, allowing you to express your faith in a comfortable and stylish manner.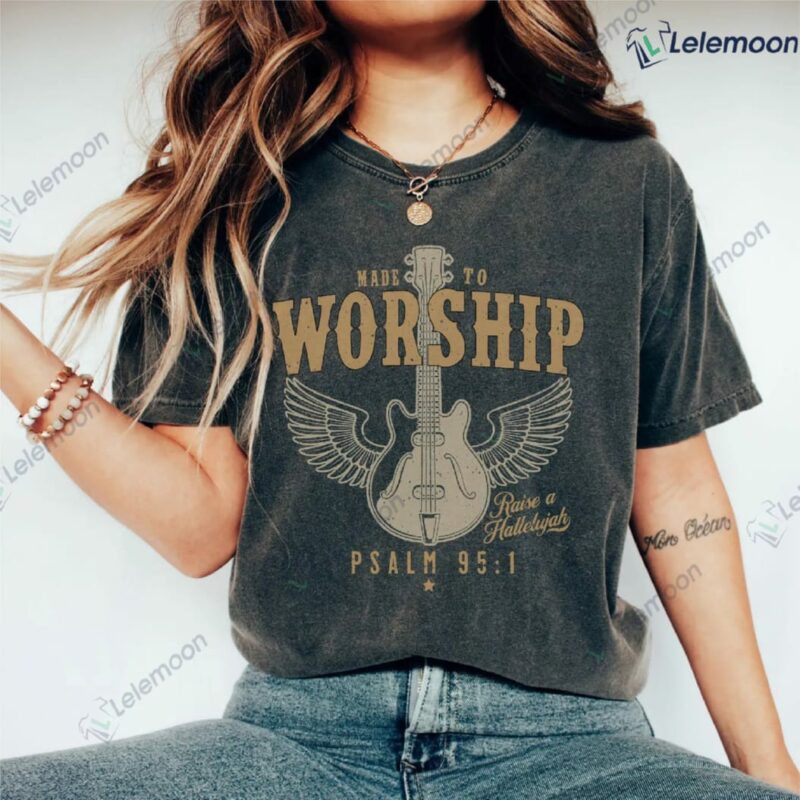 Available in various sizes, this shirt caters to both men and women, ensuring a comfortable and flattering fit for everyone. It's an ideal choice for individuals who seek to incorporate their faith into their daily lives and wish to share their spiritual journey with others.
Whether you're attending church services, engaging in personal worship, or participating in faith-based events, the Made to Worship, Raise a Hallelujah, Psalm 95:1 Shirt allows you to outwardly demonstrate your devotion and inspire others to join in praise.
Embrace your calling to worship and let your shirt be a testament to the joy and gratitude found in honoring God. It's more than just a piece of clothing; it's a symbol of your faith, a source of inspiration, and a means of sharing the transformative power of worship with the world.
Products Detail:
| | |
| --- | --- |
| Material | Cotton |
| Color | Various Colors |
| Size | From S to 5XL |
| Style option | T-shirts, Hoodies, Tank Tops, Youth Tees, Long Sleeve Tees, Sweatshirts, Unisex V-neck |
| Shipping | From the USA |
| Brand | Lelemoon |