Milwaukee Home Run Club Shirt
The Milwaukee Home Run Club Shirt is the ultimate fan gear for baseball enthusiasts who support the Milwaukee Brewers and their impressive home run hitters.
Made with high-quality materials, this shirt is both comfortable and durable. The bold graphics and vibrant colors on the front of the shirt capture the spirit of the Brewers' powerful hitters, who are capable of hitting home runs with ease.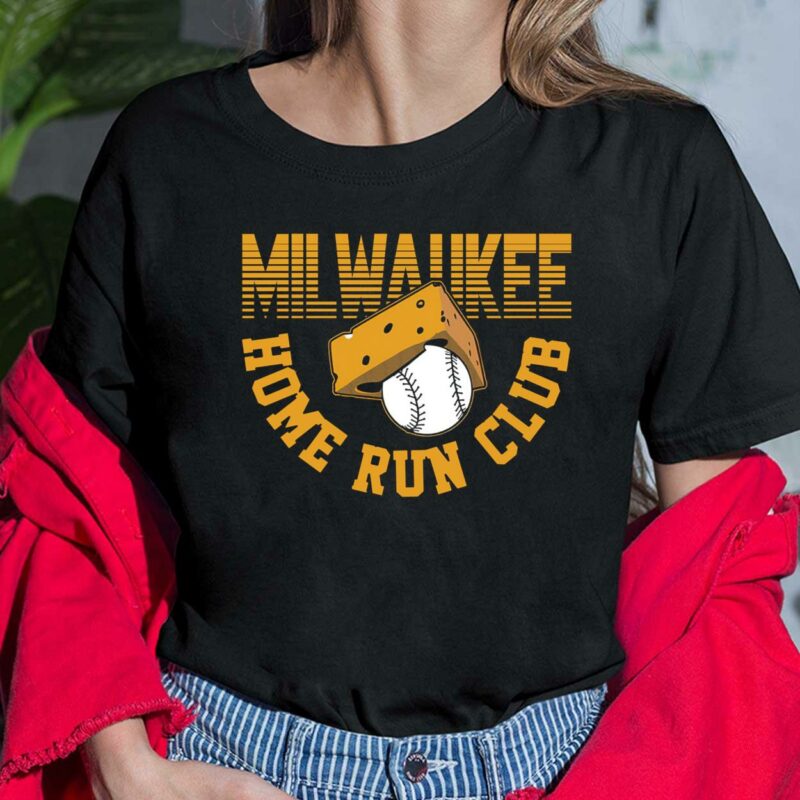 Featuring a sleek and stylish design, the shirt is emblazoned with the words "Home Run Club" on the chest, accompanied by an image of a baseball and a bat. This design adds to the overall appeal of the shirt, making it a perfect way to show off your admiration for the Brewers' home run hitters.
Whether you're attending a game at the stadium or just out and about, the Milwaukee Home Run Club Shirt is guaranteed to turn heads and spark conversations. So don't wait any longer, order your shirt today and show your support for one of the most exciting teams in the game.