Motherhood Some Day I Rock It Sweatshirt
Envision a world where the journey of motherhood is embraced with enthusiasm and anticipation. The Motherhood Some Day I Rock It Sweatshirt is more than just an article of clothing; it's a declaration of the remarkable journey that lies ahead.
Picture the dreams of nurturing, guiding, and loving a little one of your own. This cozy sweatshirt encapsulates the essence of these aspirations, weaving together threads of hope and determination.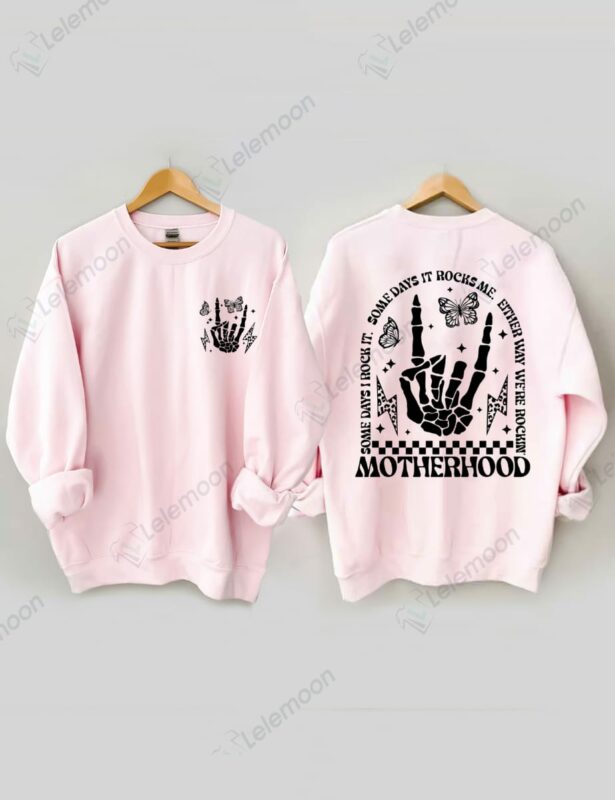 Crafted with a blend of comfort and aspiration, this sweatshirt showcases designs that reflect the heart of motherhood. Whimsical fonts and symbols of affection decorate the fabric, capturing the essence of nurturing and caring. Each detail is a reminder of the cherished moments that await.
Wearing this sweatshirt is like wrapping yourself in the promise of the future, a reminder of the incredible role you are destined to fulfill. It's a statement of intent, an affirmation that "some day," you will embark on the extraordinary journey of motherhood.
Motherhood Some Day I Rock It Sweatshirt doesn't just symbolize the future; it empowers you to embrace the journey with open arms. It's a tribute to the strength, love, and patience required for the role of a mother. Whether you wear it as a personal reminder or share it with loved ones, this sweatshirt is a testament to the unwavering spirit of aspiring moms, who rock the journey of motherhood when their time comes.
Products Detail:
| | |
| --- | --- |
| Material | Cotton |
| Color | Various Colors |
| Size | From S to 5XL |
| Style option | T-shirts, Hoodies, Tank Tops, Youth Tees, Long Sleeve Tees, Sweatshirts, Unisex V-neck |
| Shipping | From the USA |
| Brand | Lelemoon |