My Daughter In Law Is My Favorite Child Shirt
My Daughter In Law Is My Favorite Child Shirt is a playful and affectionate way to express your deep love and appreciation for your daughter-in-law. It showcases the special bond you share with her, highlighting her significance in your life.
Wearing this shirt demonstrates the warmth and acceptance you have for your daughter-in-law, embracing her as an integral part of your family. It's a lighthearted expression of the unique connection and love you have for her, acknowledging her as one of your cherished "children."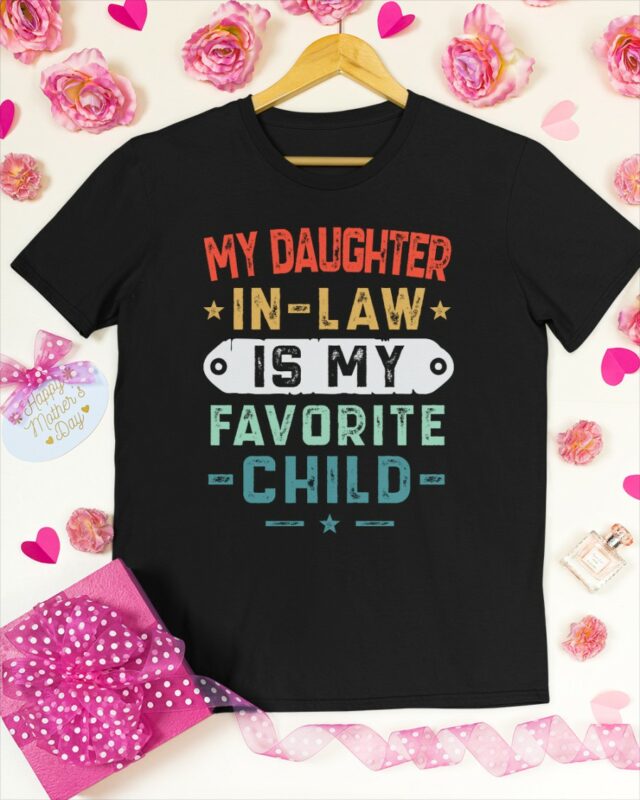 By proudly wearing this shirt, you celebrate the role your daughter-in-law plays in your life and the happiness she brings to your family. It serves as a testament to the close relationship you've nurtured and the affection you hold for her.
Remember, it's important to ensure that all family members feel equally loved and appreciated, including your other children. While the shirt may be meant in a light-hearted manner, it's crucial to foster an environment of love and inclusion for everyone in your family.
Products Detail:
| | |
| --- | --- |
| Material | Cotton |
| Color | Various Colors |
| Size | From S to 5XL |
| Style option | T-shirts, Hoodies, Tank Tops, Youth Tees, Long Sleeve Tees, Sweatshirts, Unisex V-neck |
| Shipping | From the USA |
| Brand | Lelemoon |