My Life Is A Bender Shirt, Hoodie, Sweatshirt
My Life Is A Bender Shirt captures a sense of carefree adventure and playfulness. This shirt features a clever play on words that blends the idea of indulging in a "bender" with a lighthearted perspective on life.
With a creative design, this shirt combines captivating typography and imagery that embodies the concept of enjoying life's moments to the fullest. The phrase "My Life Is A Bender" takes center stage, accompanied by elements that symbolize joy, spontaneity, and a free-spirited outlook.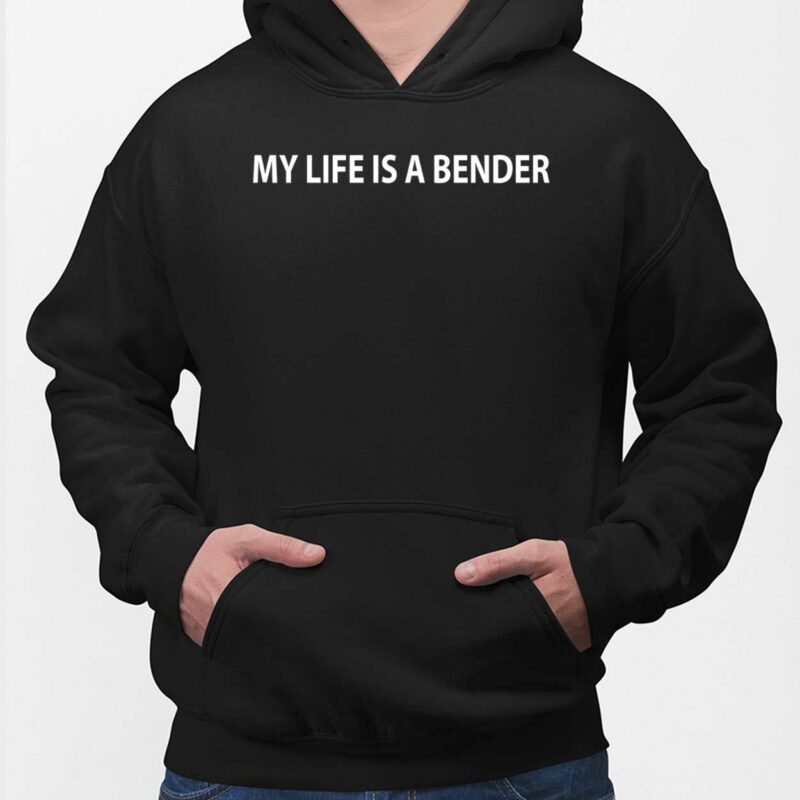 Crafted from comfortable and high-quality materials, this shirt ensures a cozy fit for various occasions. Whether you're seeking to spark conversations, embrace a carefree mindset, or add a touch of whimsy to your wardrobe, this shirt offers a unique and engaging way to express yourself.
By wearing the "My Life Is A Bender" shirt, you convey a message of living life to the max and embracing new experiences. The shirt's clever wordplay and design invite smiles and discussions, making it a fun addition to your clothing collection that radiates positivity and adventure.
Products Detail:
| | |
| --- | --- |
| Material | Cotton |
| Color | Various Colors |
| Size | From S to 5XL |
| Style option | T-shirts, Hoodies, Tank Tops, Youth Tees, Long Sleeve Tees, Sweatshirts, Unisex V-neck |
| Shipping | From the USA |
| Brand | Lelemoon |