Naturally Introverted Selectively Extroverted Shirt
Introducing the Naturally Introverted Selectively Extroverted Shirt – the perfect way to express your unique personality!
For those who identify as naturally introverted, this shirt celebrates your preference for solitude and introspection. With its comfortable and soft fabric, it's perfect for curling up with a good book or spending time alone with your thoughts.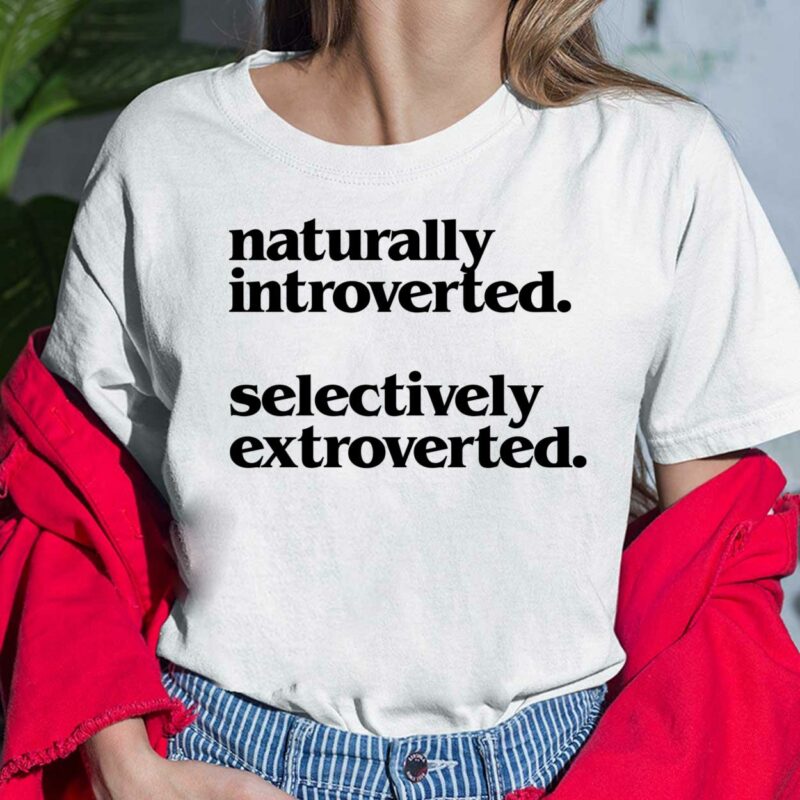 But this shirt also celebrates the selectively extroverted side of your personality. You may not seek out large crowds or constant social interaction, but when you do choose to engage with others, you do so with intention and purpose. The bold and eye-catching design of this shirt is sure to turn heads and start conversations, making it the perfect choice for those times when you're feeling a little more outgoing.
Whether you're an introvert, an extrovert, or somewhere in between, this shirt is a celebration of all the unique facets that make you who you are. So go ahead and wear it with pride – after all, there's no one quite like you!