Nipple Piercing Magnet Shirt, Hoodie, Sweatshirt, Women Tee
Nipple Piercing Magnet Shirt, Hoodie, Sweatshirt, Women Tee is an edgy and provocative garment that combines fashion with a hint of rebellion. This unique shirt is crafted from soft, high-quality cotton fabric, ensuring both comfort and durability.
The standout feature of this shirt lies in its design. It features strategically placed magnets on the front, mimicking the appearance of nipple piercings. These magnets create a bold and eye-catching look, allowing you to make a daring fashion statement. The magnets are securely embedded within the fabric, ensuring they stay in place while providing a realistic illusion.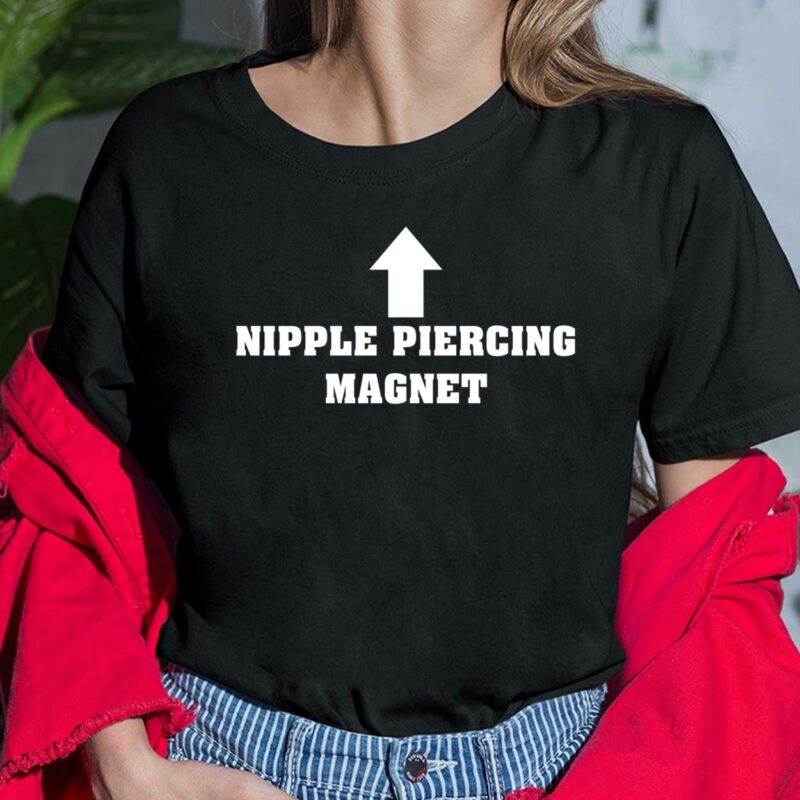 This shirt is available in various colors and styles to suit individual preferences. Whether you opt for a classic black or prefer a vibrant color, the Nipple Piercing Magnet Shirt adds an element of intrigue to any outfit.
Ideal for parties, concerts, or alternative fashion enthusiasts, this shirt pushes boundaries and invites attention. It can be paired with jeans, leather pants, or skirts for a bold and unique ensemble.
Please note that this shirt is intended for fashion purposes only and does not involve actual body piercings. It offers a rebellious aesthetic without the commitment or pain associated with real nipple piercings.
Embrace your individuality and express your daring side with the Nipple Piercing Magnet Shirt—a bold fashion choice that challenges conventional norms.
Products Detail:
| | |
| --- | --- |
| Material | Cotton |
| Color | Various Colors |
| Size | From S to 5XL |
| Style option | T-shirts, Hoodies, Tank Tops, Youth Tees, Long Sleeve Tees, Sweatshirts, Unisex V-neck |
| Shipping | From the USA |
| Brand | Lelemoon |