Not A Nice Jewish Girl Shirt, Hoodie, Sweatshirt
Express your individuality with the "Not A Nice Jewish Girl Shirt." This empowering garment allows you to celebrate your distinct identity and challenge societal stereotypes in a bold and fashionable way.
With its striking design, this shirt boldly proclaims "Not A Nice Jewish Girl," reclaiming the narrative and breaking free from preconceived notions. It's a statement of self-expression and a testament to the strength, intelligence, and independence of Jewish women who defy traditional expectations.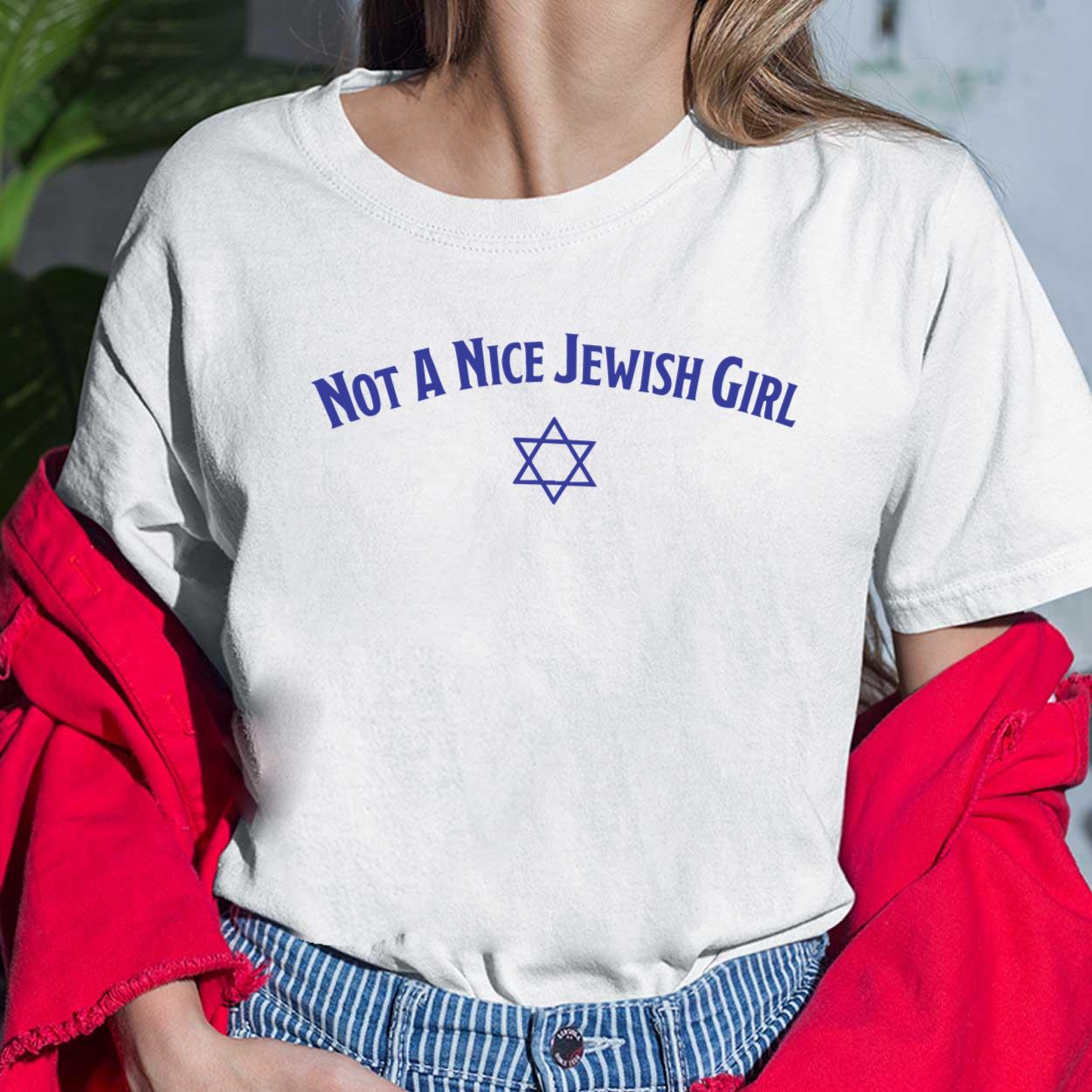 Crafted with care, this shirt is made from high-quality materials to ensure both comfort and durability. The soft fabric feels great against your skin, and the impeccable stitching guarantees that it will withstand the test of time. It's a reliable piece that you can wear proudly and confidently.
The "Not A Nice Jewish Girl Shirt" is more than just a fashion statement; it's a symbol of pride and empowerment. It challenges stereotypes and encourages dialogue about cultural diversity, gender equality, and the complexities of identity. By wearing this shirt, you become part of a movement that celebrates individuality and promotes inclusivity.
Products Detail:
| | |
| --- | --- |
| Material | Cotton |
| Color | Various Colors |
| Size | From S to 5XL |
| Style option | T-shirts, Hoodies, Tank Tops, Youth Tees, Long Sleeve Tees, Sweatshirts, Unisex V-neck |
| Shipping | From the USA |
| Brand | Lelemoon |