Outer Banks North Carolina Shirt, Hoodie, Sweatshirt, Women Tee
Outer Banks North Carolina Shirt, Hoodie, Sweatshirt, Women Tee is a must-have for beach lovers and fans of this stunning coastal region. This shirt pays homage to the beautiful Outer Banks, a series of barrier islands off the coast of North Carolina.
Featuring a design that captures the essence of the Outer Banks, this shirt showcases iconic elements such as lighthouses, sandy beaches, rolling waves, and seashells. It serves as a reminder of the laid-back and picturesque lifestyle that the Outer Banks offer.
Crafted with comfort in mind, this shirt is made from high-quality fabric, ensuring a soft and breathable feel. It's perfect for wearing during beach outings, casual strolls, or simply to showcase your love for this captivating destination.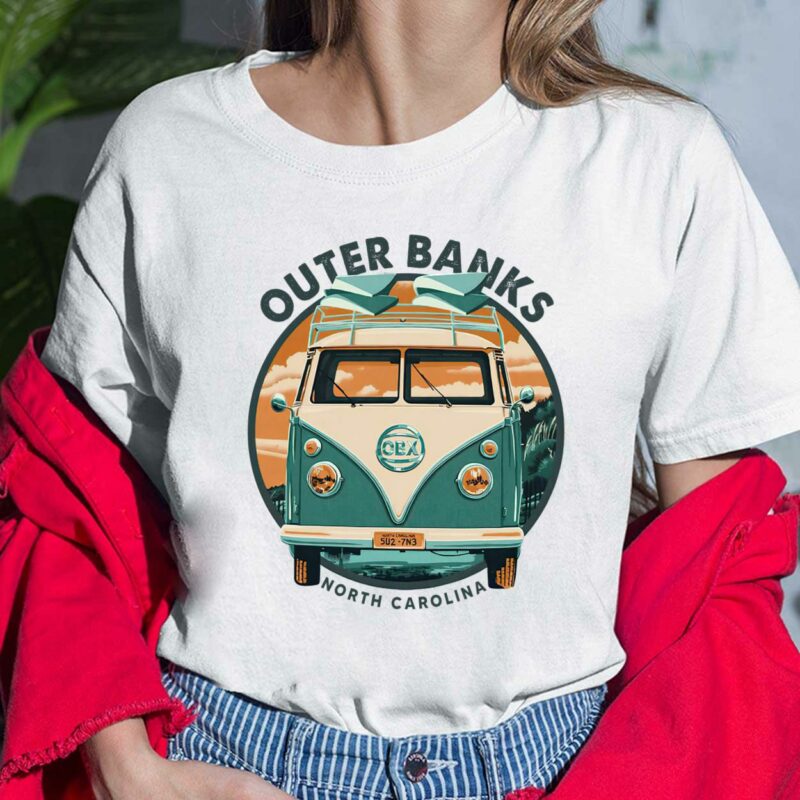 The Outer Banks North Carolina Shirt is not only a stylish fashion choice but also a conversation starter. It allows you to connect with fellow beach enthusiasts and share stories and experiences from this beloved coastal paradise. Whether you've visited the Outer Banks before or dream of exploring its sandy shores, this shirt is a great way to display your fondness for this idyllic location.
So, whether you're a resident, a frequent visitor, or someone with a deep admiration for the Outer Banks, wearing this shirt is a wonderful way to show your appreciation for the natural beauty and charm of this remarkable coastal area in North Carolina.
Products Detail:
| | |
| --- | --- |
| Material | Cotton |
| Color | Various Colors |
| Size | From S to 5XL |
| Style option | T-shirts, Hoodies, Tank Tops, Youth Tees, Long Sleeve Tees, Sweatshirts, Unisex V-neck |
| Shipping | From the USA |
| Brand | Lelemoon |