Phase Me Aaron Rodgers T-Shirt, Hoodie, Sweatshirt
Phase Me Aaron Rodgers T-Shirt is a piece of apparel that likely celebrates the renowned quarterback Aaron Rodgers and his composed, unflappable demeanor, even in the face of adversity and challenges. This shirt is more than just clothing; it represents Rodgers' ability to remain unbothered and focused.
The shirt is typically designed with a captivating graphic or message that captures the essence of Aaron Rodgers mentality. This phrase signifies his resilience and the idea that he remains undeterred by criticism, doubters, or external pressures, maintaining his unwavering confidence and poise.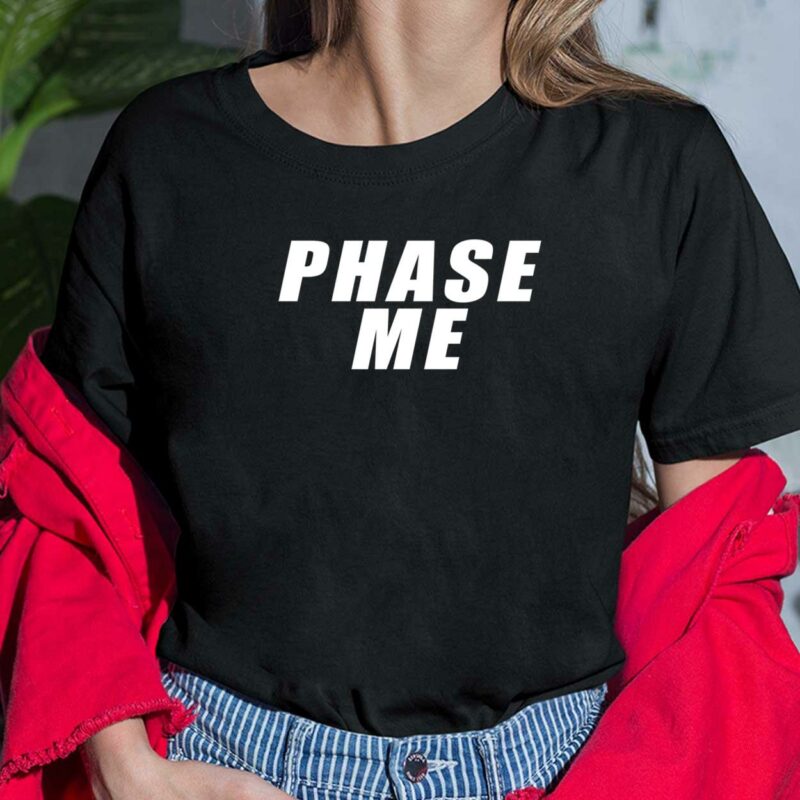 Phase Me Aaron Rodgers T-Shirt is a way for fans to demonstrate their admiration for Aaron Rodgers and his exceptional skills, as well as his mental toughness. It's a shirt that signifies a mindset of staying calm under pressure and not letting external factors affect one's performance.
Phase Me Aaron Rodgers T-Shirt you not only celebrate an outstanding athlete but also the idea that maintaining mental fortitude and composure is a crucial element of success in sports and in life. It's a shirt that embodies the spirit of unwavering confidence and poise that defines Aaron Rodgers' remarkable career.
Products Detail:
| | |
| --- | --- |
| Material | Cotton |
| Color | Various Colors |
| Size | From S to 5XL |
| Style option | T-shirts, Hoodies, Tank Tops, Youth Tees, Long Sleeve Tees, Sweatshirts, Unisex V-neck |
| Shipping | From the USA |
| Brand | Lelemoon |