Phil Spencer Hexen Shirt, Hoodie, Sweatshirt, Women Tee
Phil Spencer Hexen Shirt, Hoodie, Sweatshirt, Women Tee, a tribute to the legendary gaming executive and a beloved classic game. This exceptional garment embodies the spirit of adventure and nostalgia, combining it with contemporary style.
Designed with passion and attention to detail, this shirt features a captivating design inspired by the iconic game Hexen. Crafted from high-quality, soft fabric, it offers comfort and durability, ensuring it will be a cherished addition to your gaming collection.
The front of the shirt proudly displays an intricately designed emblem showcasing the game's logo and artwork. The vibrant colors and meticulous detailing pay homage to the immersive world of Hexen, a testament to its enduring impact on the gaming community.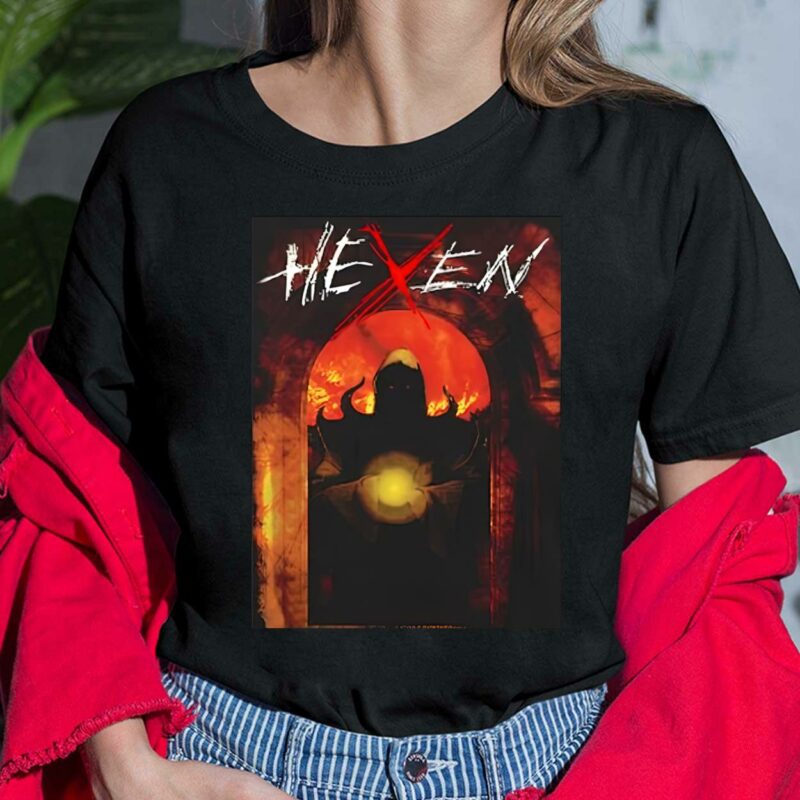 By wearing the Phil Spencer Hexen Shirt, you not only showcase your appreciation for gaming history but also support the creative vision and innovation that Phil Spencer brings to the industry. As the head of Xbox, he has played a vital role in shaping the gaming landscape and continues to inspire gamers worldwide.
This shirt serves as a reminder of the transformative power of gaming and the passion that drives the industry forward. It is a celebration of the rich heritage and the exciting future that awaits in the world of gaming.
Join the gaming community in embracing the Phil Spencer Hexen Shirt and let your love for gaming shine. Whether you're exploring ancient realms or embarking on new virtual adventures, this shirt is a statement of your dedication and enthusiasm for the art of gaming.
Get your Phil Spencer Hexen Shirt today and embark on a journey filled with nostalgia, excitement, and endless possibilities.
Products Detail:
| | |
| --- | --- |
| Material | Cotton |
| Color | Various Colors |
| Size | From S to 5XL |
| Style option | T-shirts, Hoodies, Tank Tops, Youth Tees, Long Sleeve Tees, Sweatshirts, Unisex V-neck |
| Shipping | From the USA |
| Brand | Lelemoon |