Princess Peach Costume Shirt
The Princess Peach Costume Shirt is a delightful and whimsical piece of clothing that pays homage to one of the most iconic video game characters, Princess Peach. This shirt is perfect for fans of the series who want to channel their inner princess and show their love for the world of gaming.
The design of the shirt typically features the signature pink color associated with Princess Peach's attire. It often includes key elements such as a printed image of her crown and a pendant. Additionally, it may incorporate elements from her dress, like the puffy sleeves or ruffled details, to capture the essence of her iconic outfit.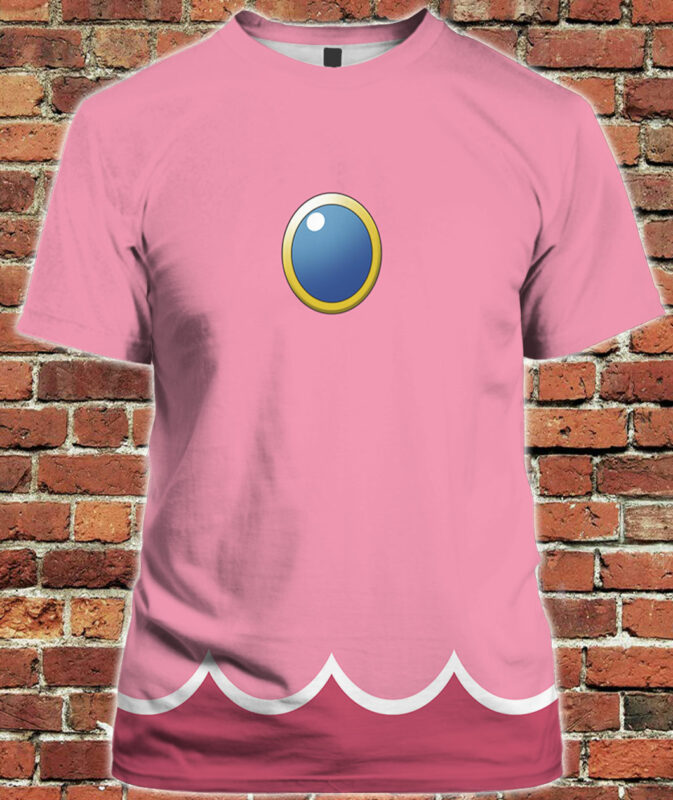 Crafted from comfortable and breathable fabric, the Princess Peach Costume Shirt is suitable for various occasions. Whether you're attending a gaming convention, dressing up for a themed party, or simply expressing your love for Princess Peach, this shirt allows you to do so in style and comfort.
The Princess Peach Costume Shirt is not just a piece of clothing; it's a fun and nostalgic tribute to a beloved video game character. Whether you're a lifelong fan of the Super Mario franchise or you appreciate the charm of Princess Peach's character, this shirt is a playful addition to your wardrobe that lets you embrace the magic. So, wear it with a smile and let your inner princess shine.