Proud AF Transgender Pride Baseball Jersey
The Proud AF Transgender Pride Baseball Jersey is a striking and symbolic garment that celebrates the resilience, courage, and pride of the transgender community. This jersey embodies the spirit of inclusivity and acceptance that transcends gender boundaries.
Crafted with meticulous attention to detail, this jersey features bold and vibrant colors that are synonymous with the transgender pride flag. The unmistakable pink, blue, and white stripes stand out, making a powerful statement about the visibility and recognition of transgender individuals.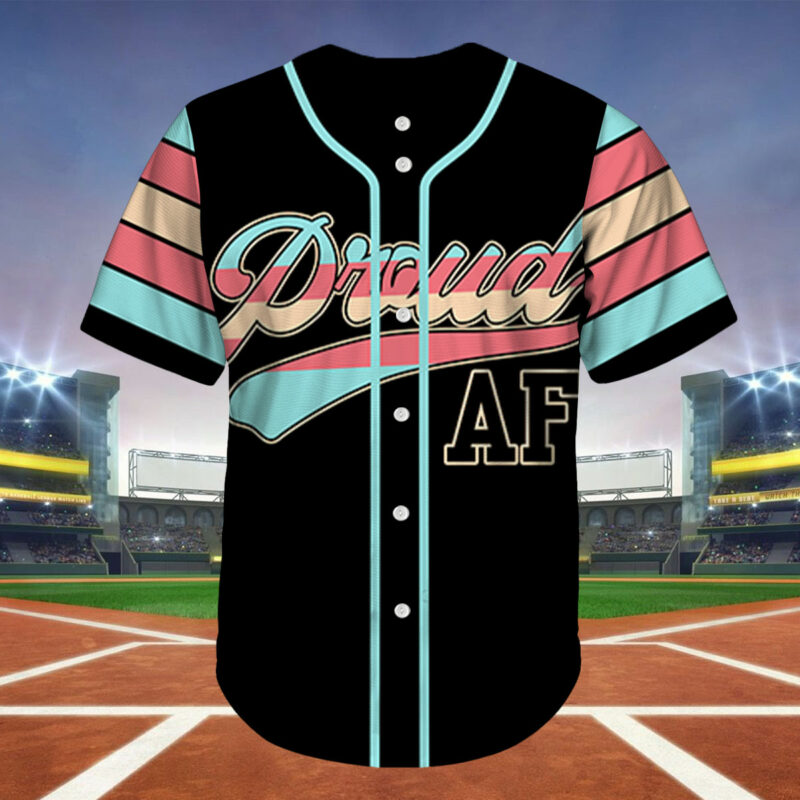 Constructed with high-quality materials, the jersey offers both comfort and style. Whether you're wearing it to a pride event, a baseball game, or simply as a daily expression of your identity, this jersey is a powerful symbol of solidarity and empowerment.
By donning the Proud AF Transgender Pride Baseball Jersey, you not only showcase your support for the transgender community but also contribute to a more inclusive and accepting world, where everyone can proudly be themselves.