Puerto Rico Baseball White 2023 World Baseball Classic Replica Jersey
The Puerto Rico Baseball White 2023 World Baseball Classic Replica Jersey is a striking tribute to the island's rich baseball heritage and its participation in the prestigious World Baseball Classic. This jersey beautifully captures the essence of Puerto Rico's national pride and passion for the sport.
Crafted with attention to detail and authenticity, the replica jersey mirrors the design worn by the Puerto Rican baseball team in the 2023 World Baseball Classic. The jersey features a clean white base with intricate blue and red accents that pay homage to Puerto Rico's flag. The team's name is emblazoned proudly across the chest, while the iconic national flag patch is placed on the sleeve, symbolizing unity and representing the island on the global stage.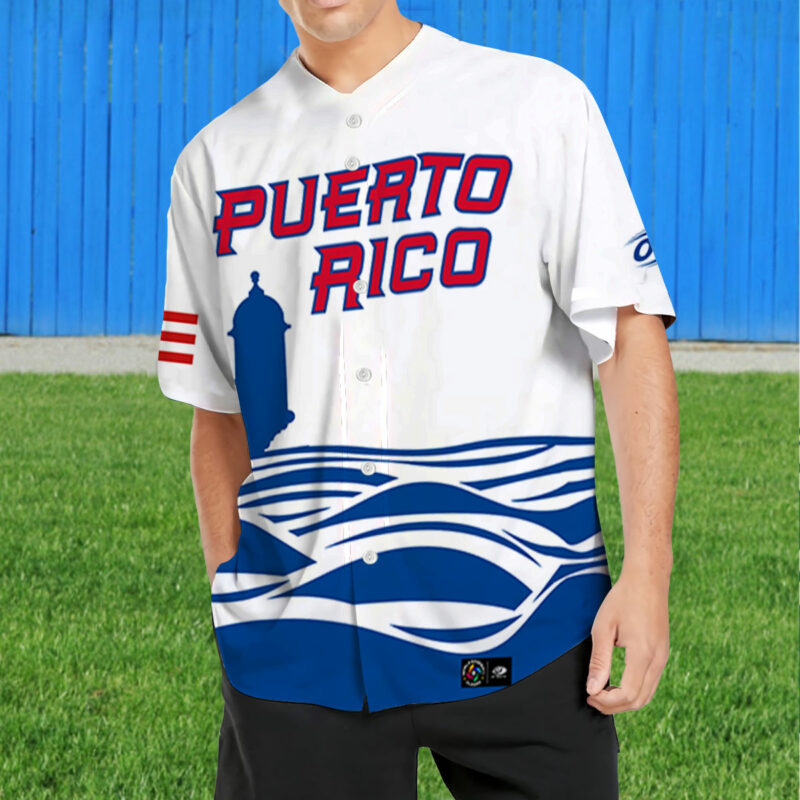 The jersey is not just a piece of athletic apparel; it's a symbol of camaraderie, sportsmanship, and the connection between the Puerto Rican people and the game they love. It's made from high-quality materials to provide comfort and performance, making it suitable for both avid baseball fans and players who want to embody the spirit of their favorite team.
Whether worn during the World Baseball Classic matches, local games, or as a testament to one's allegiance to Puerto Rico's baseball legacy, this replica jersey stands as a tangible representation of the island's cultural identity and devotion to the sport. It's more than just clothing; it's a celebration of Puerto Rico's unwavering love for baseball and its enduring impact on the world stage.