Quit Vaping Be A Man Shirt, Hoodie, Sweatshirt, Women Tee
Quit Vaping Be A Man Shirt, Hoodie, Sweatshirt, Women Tee is a bold and impactful piece of clothing that promotes a healthy lifestyle and encourages individuals to overcome their vaping addiction. This shirt features a straightforward message displayed prominently on the front.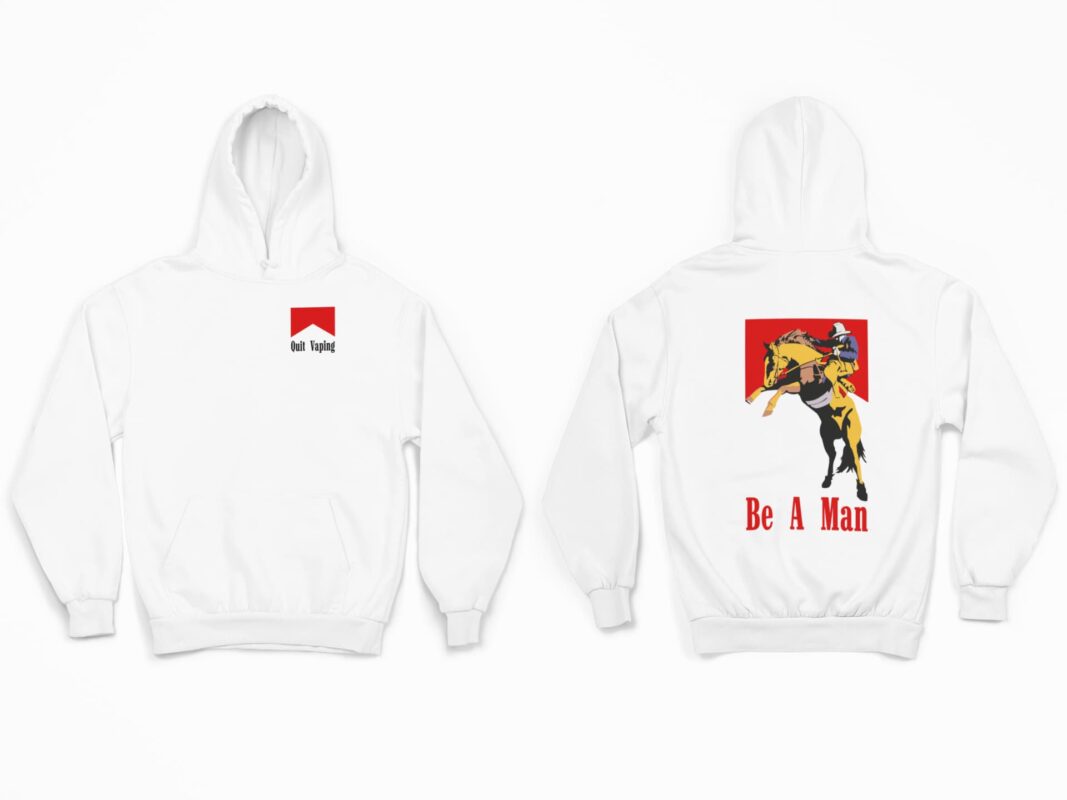 Crafted with care, this shirt is made from high-quality materials to ensure comfort and durability. It is available in various sizes, accommodating individuals of different body types. The design often incorporates strong typography and imagery to enhance its visual impact.
Wearing this shirt can serve as a personal reminder and a declaration of the wearer's commitment to their own well-being. It can also raise awareness about the dangers of vaping and inspire others to quit this harmful habit. By wearing the shirt, individuals can initiate conversations about the importance of making healthier choices and taking control of one's own health.
The "Quit Vaping, Be A Man" shirt aims to empower individuals to prioritize their well-being and break free from addictive behaviors. It promotes strength, resilience, and personal growth. By choosing to quit vaping, individuals can lead a healthier and more fulfilling life.
Please note that while the shirt's message encourages individuals to be strong, it is important to recognize that addiction and struggles are not limited to any specific gender. Quitting vaping and making positive choices applies to everyone, regardless of gender.
Products Detail:
| | |
| --- | --- |
| Material | Cotton |
| Color | Various Colors |
| Size | From S to 5XL |
| Style option | T-shirts, Hoodies, Tank Tops, Youth Tees, Long Sleeve Tees, Sweatshirts, Unisex V-neck |
| Shipping | From the USA |
| Brand | Lelemoon |