Rainbow Tacos N Titties Shirt, Hoodie, Sweatshirt, Women Tee
Rainbow Tacos N Titties Shirt, Hoodie, Sweatshirt, Women Tee is a vibrant and unique piece of clothing that is sure to grab attention wherever you go. This playful and eye-catching shirt features a colorful rainbow design, combining two beloved elements: tacos and titties.
The shirt is made from high-quality materials that provide comfort and durability. It has a classic crew neck and short sleeves, making it suitable for both casual and social occasions. The rainbow design is expertly printed on the front of the shirt, showcasing a variety of colors that blend harmoniously together.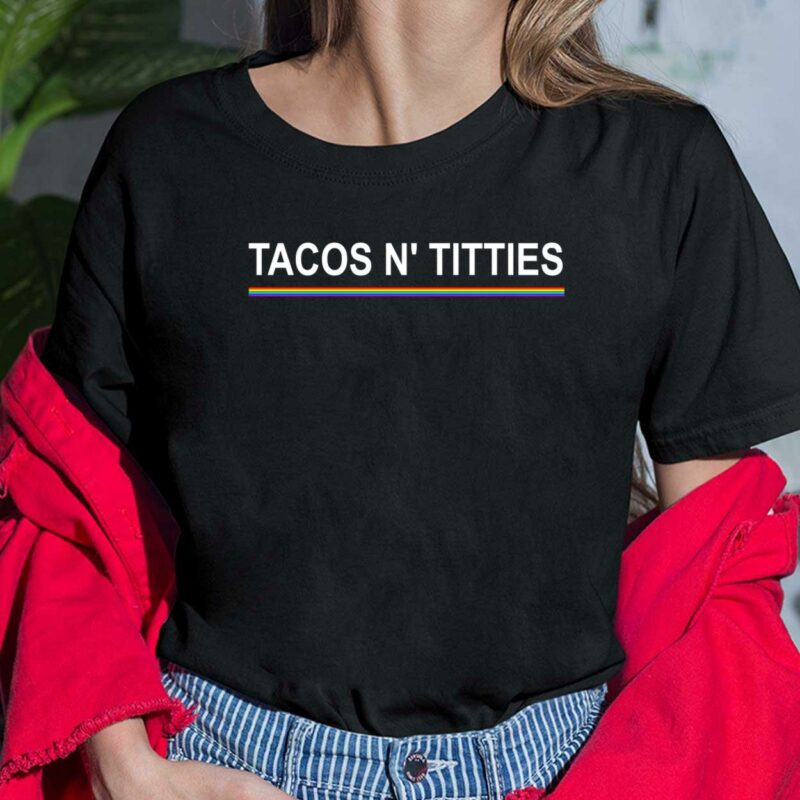 The inclusion of tacos and titties in the design adds a touch of humor and cheekiness to the shirt. Tacos represent delicious food and a zest for life, while titties symbolize confidence and a celebration of femininity. The combination of these elements creates a shirt that is fun, light-hearted, and perfect for those who embrace their individuality.
Whether you're attending a music festival, hanging out with friends, or simply want to make a bold fashion statement, the Rainbow Tacos N Titties Shirt is a fantastic choice. It allows you to express your unique personality and sense of humor through your clothing. With its vibrant colors and playful design, this shirt is bound to bring smiles and start conversations wherever you wear it.
Products Detail:
| | |
| --- | --- |
| Material | Cotton |
| Color | Various Colors |
| Size | From S to 5XL |
| Style option | T-shirts, Hoodies, Tank Tops, Youth Tees, Long Sleeve Tees, Sweatshirts, Unisex V-neck |
| Shipping | From the USA |
| Brand | Lelemoon |