San Diego Boomstick Shirt
The "San Diego Boomstick Shirt" is a stylish and trendy piece of clothing that is perfect for any baseball fan looking to show their support for the San Diego Padres.
This shirt is made from high-quality materials, ensuring that it is both comfortable and durable. The fabric is lightweight and breathable, making it ideal for wearing in warmer weather. The shirt also has short sleeves, making it perfect for casual occasions.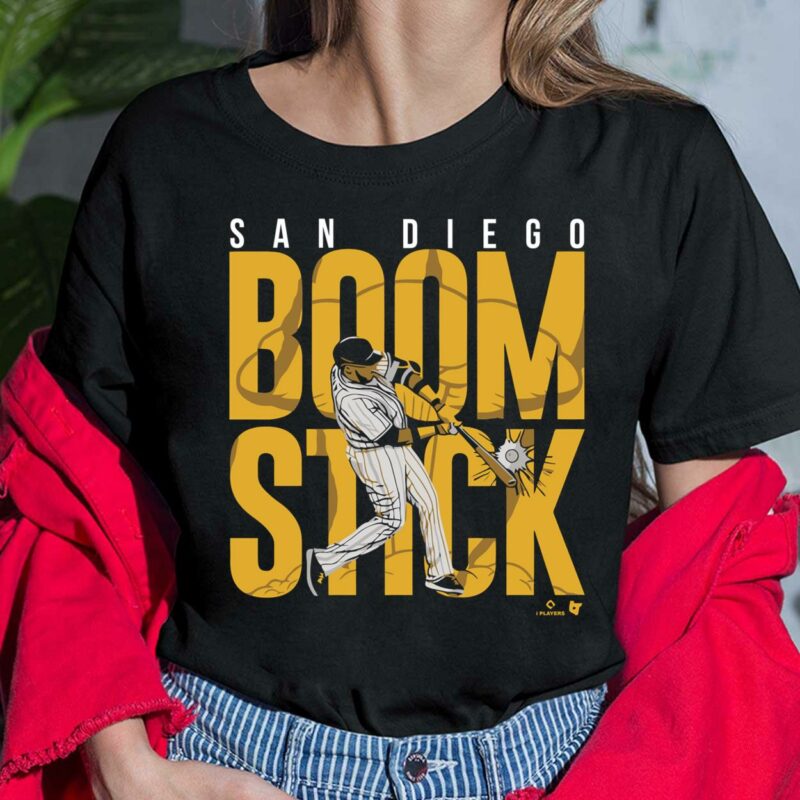 The San Diego Boomstick Shirt features a striking design that showcases the team's colors, with a bold graphic of a baseball bat set against a navy blue background. The bat is adorned with the words "Boomstick" in bold, white letters, adding an extra element of style to the shirt.
This shirt is a must-have for any San Diego Padres fan, and it is perfect for showing your support for the team on game day or during everyday wear. It is a versatile piece of clothing that can be paired with shorts, jeans, or khakis, making it a great addition to any wardrobe.
Overall, the San Diego Boomstick Shirt is a stylish and comfortable shirt that is perfect for any fan of the San Diego Padres. Its eye-catching design and high-quality construction make it a great choice for both casual wear and game day.