Scared Of The Future Shirt
Introducing the "Scared Of The Future" shirt, the perfect piece of clothing for those who are feeling uncertain about what lies ahead.
This shirt features a bold and eye-catching design that is sure to make a statement. The front of the shirt displays the phrase "Scared Of The Future" in large, bold letters, while the back of the shirt features a graphic image that captures the feeling of uncertainty and apprehension that many people experience when thinking about what the future holds.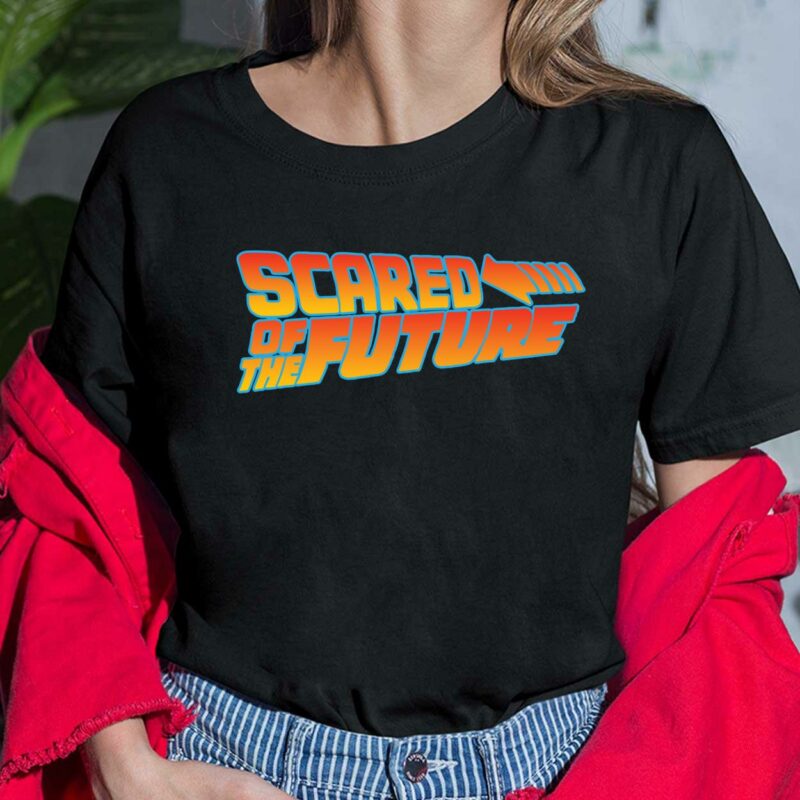 But don't let the message of the shirt get you down! Instead, use it as a reminder to stay focused on the present moment and take each day as it comes. The future may be uncertain, but by staying positive and focused, we can face whatever challenges come our way.
Made from high-quality materials, this shirt is both comfortable and durable, making it the perfect addition to your wardrobe. Whether you're wearing it to make a statement or simply to express your feelings about the future, the "Scared Of The Future" shirt is a must-have for anyone who wants to stay stylish and comfortable while facing the unknown.