Lala Kent Send it to Darrell Sweatshirt
These t-sweatshirts are made from high-quality materials and are designed with both style and comfort in mind. They come in a variety of sizes and colors, so you can choose the one that best suits your personal style. The phrase "Send it to Darrell" is prominently displayed on the front of the t-sweatshirt, and it's sure to grab attention wherever you go.
Wearing a Send it to Darrell Sweatshirt is a great way to connect with other fans of the show and to show your support for Lala Kent, who popularized the phrase. It's also a fun and empowering way to embrace your individuality and to stand up to critics and naysayers.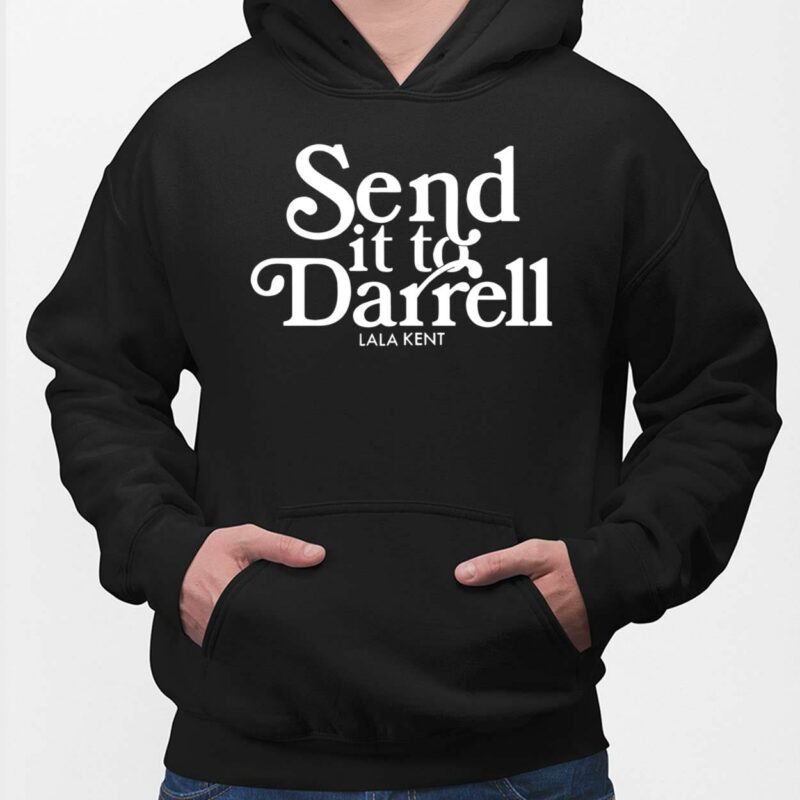 Whether you're a die-hard fan of "Vanderpump Rules" or just someone who appreciates a good catchphrase, a "Send it to Darrell" t-sweatshirt is a must-have item. So why not send a message to the world and show off your rebellious spirit with a bold and stylish Lala Kent Send it to Darrell sweatshirt today!