Serving C*nt Shirt, Hoodie, Sweatshirt, Women Tee
Serving C*nt Shirt, Hoodie, Sweatshirt, Women Tee is a bold and provocative piece of clothing that is sure to grab attention and make a statement. Crafted with utmost attention to detail, this shirt exudes a unique combination of edginess and confidence.
Made from premium quality cotton fabric, the Serving C*nt Shirt offers superior comfort and durability. The fabric feels soft against the skin, ensuring a pleasant wearing experience. The shirt is available in a range of sizes to suit different body types and preferences.
The design of the Serving Cnt Shirt is eye-catching and thought-provoking. The phrase "Serving Cnt" is emblazoned across the front in bold, capital letters, demanding attention and challenging societal norms. The use of typography adds an artistic touch, making the shirt visually appealing.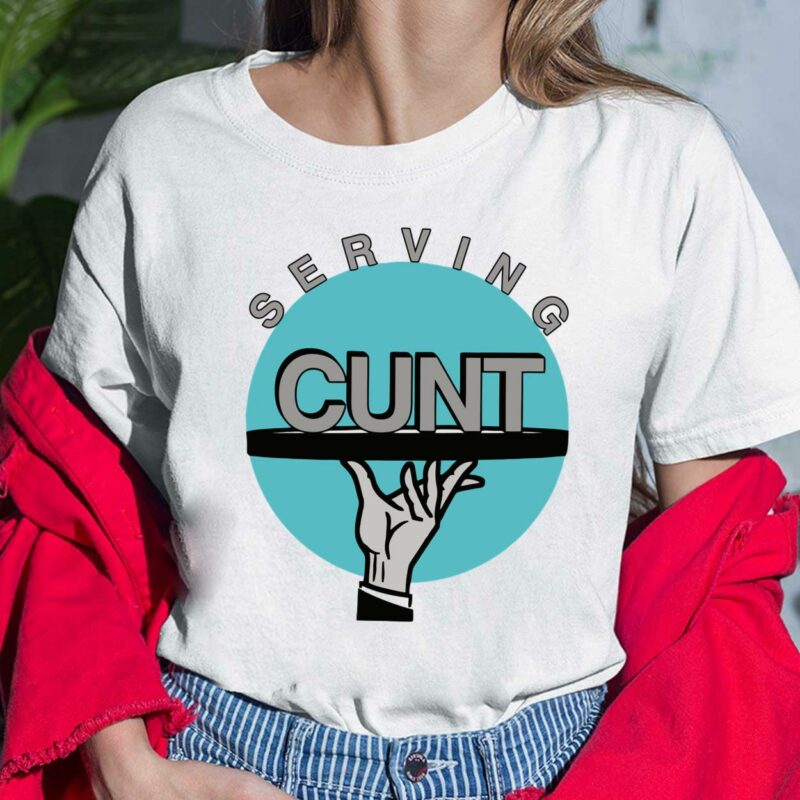 The shirt features a classic crew neck and short sleeves, providing a timeless and versatile style. It can be paired with jeans or shorts for a casual and relaxed look, or dressed up with a blazer for a more sophisticated ensemble. The neutral color palette of the shirt ensures easy coordination with other wardrobe pieces.
Whether you choose to wear the Serving C*nt Shirt as a form of self-expression or to spark conversations, it is undoubtedly a conversation starter. It pushes boundaries and encourages individuals to embrace their uniqueness and speak their minds.
Please note that the language used on the shirt may be considered offensive to some individuals, and it is essential to exercise caution and respect others' sensitivities when wearing it in public settings.
Products Detail:
| | |
| --- | --- |
| Material | Cotton |
| Color | Various Colors |
| Size | From S to 5XL |
| Style option | T-shirts, Hoodies, Tank Tops, Youth Tees, Long Sleeve Tees, Sweatshirts, Unisex V-neck |
| Shipping | From the USA |
| Brand | Lelemoon |