Slut 4 Crab Rangoons Shirt, Hoodie, Sweatshirt, Women Tee
Slut 4 Crab Rangoons Shirt, Hoodie, Sweatshirt, Women Tee is a unique and eye-catching piece of clothing that combines humor and culinary delight. This shirt is perfect for those who have a penchant for both provocative statements and the delectable taste of crab rangoons.
The shirt features a bold and vibrant design that immediately grabs attention. The words "Slut 4 Crab Rangoons" are prominently displayed on the front, written in a playful font that adds to the shirt's cheeky appeal. The text is accompanied by a mouth-watering graphic of a crab rangoon, complete with golden crispy exterior and a creamy filling bursting with flavors.
Made from high-quality materials, the shirt offers a comfortable and soft fit. It is available in a range of sizes to suit different body types and preferences. The fabric is breathable, allowing for ease of movement and ensuring maximum comfort throughout the day.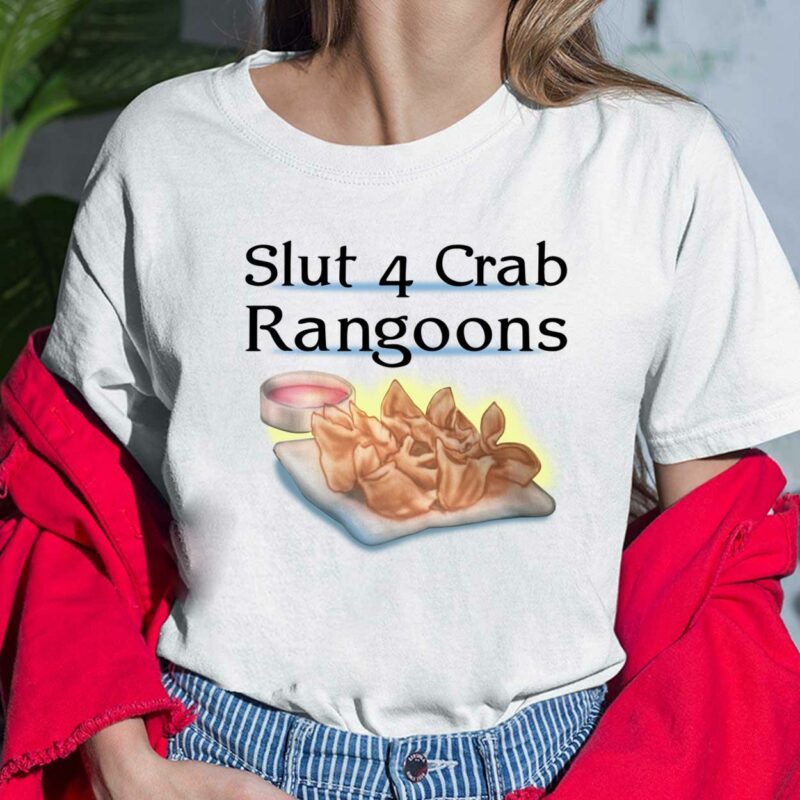 Whether you're attending a casual gathering, a food-themed event, or simply want to make a bold fashion statement, the Slut 4 Crab Rangoons Shirt is sure to turn heads and spark conversations. It celebrates the joy of indulging in one of the most beloved appetizers, while embracing a lighthearted and tongue-in-cheek attitude.
Wear this shirt with confidence and let your love for crab rangoons shine through. It's a perfect gift for food enthusiasts, humor enthusiasts, or anyone who appreciates a good laugh. The Slut 4 Crab Rangoons Shirt combines style, comfort, and culinary appreciation in a unique and memorable way.
Products Detail:
| | |
| --- | --- |
| Material | Cotton |
| Color | Various Colors |
| Size | From S to 5XL |
| Style option | T-shirts, Hoodies, Tank Tops, Youth Tees, Long Sleeve Tees, Sweatshirts, Unisex V-neck |
| Shipping | From the USA |
| Brand | Lelemoon |