Snapchat Me That P*ssy Shirt
The "Snapchat Me That P*ssy Shirt" is more than just a piece of clothing, it's a statement. This shirt is not for the faint of heart or the easily offended. It's a bold and daring piece that demands attention and isn't afraid to push boundaries.
The design of the shirt is simple yet striking. The iconic Snapchat logo is front and center, with the explicit phrase "Snapchat Me That P*ssy" boldly printed underneath it. The text is written in all capital letters, making it impossible to miss. This is a shirt that will definitely turn heads and spark conversation wherever you go.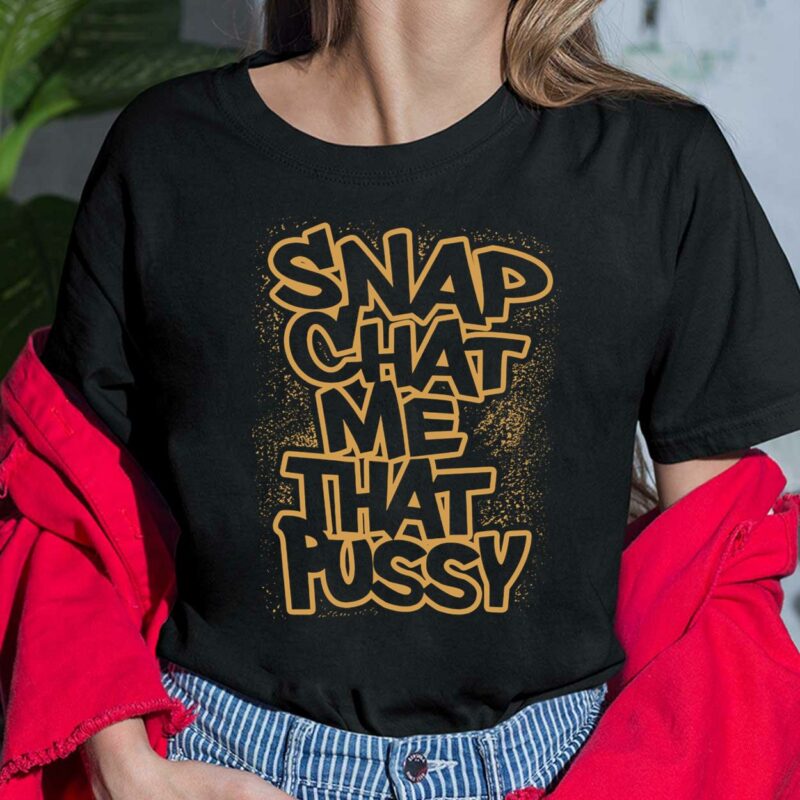 The shirt is made from high-quality materials that are soft, comfortable, and durable. It's available in a range of sizes, so there's a perfect fit for everyone. The fabric is lightweight and breathable, making it ideal for warmer weather. The shirt also features a classic crew neck design that's timeless and versatile.
While the message on the shirt may be controversial, it's important to remember that it's intended to be provocative and tongue-in-cheek. It's not meant to be taken too seriously, but rather as a fun and irreverent way to express yourself. This shirt is perfect for parties, festivals, and other social gatherings where you want to make a statement and stand out from the crowd.
It's worth noting that this shirt may not be suitable for all situations, and it's important to use your best judgement when deciding when and where to wear it. It's also important to consider the potential reactions of others when wearing this shirt, as it may not be well-received by everyone.
Overall, the "Snapchat Me That P*ssy Shirt" is a bold and daring piece of clothing that's sure to get people talking. It's a statement piece that's not for the faint of heart, but for those who are confident