Snoopy Autumn Expresso Coffee Cup Thanksgiving Shirt, Hoodie, Women Tee, Sweatshirt
Snoopy Autumn Expresso Coffee Cup Thanksgiving Shirt, Hoodie, Women Tee, Sweatshirt is a delightful piece of apparel that perfectly captures the essence of the fall season and the spirit of Thanksgiving. This charming shirt features the beloved character Snoopy, adorned with autumn-themed decorations, and holding a steaming espresso coffee cup, setting the mood for a cozy and heartwarming celebration.
The shirt is crafted from high-quality, soft fabric, ensuring a comfortable and enjoyable wearing experience. Its unique design showcases Snoopy with a warm smile, surrounded by colorful leaves, pumpkins, and other symbols of autumn. The coffee cup in Snoopy's hand adds a touch of modernity and relatability, making it an ideal outfit choice for coffee enthusiasts and Peanuts fans alike.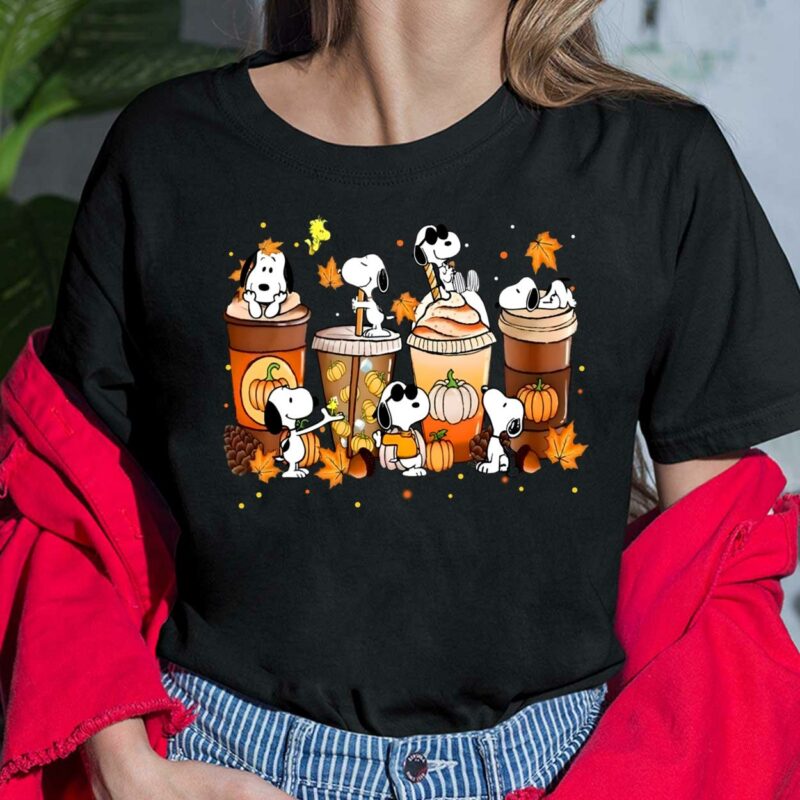 The shirt's warm, earthy colors, such as rich browns, warm oranges, and deep reds, evoke the feeling of the season and create a festive atmosphere. Whether you're enjoying a family gathering, a casual get-together with friends, or simply sipping on your favorite espresso during the crisp fall mornings, this shirt is the perfect companion.
Not only is it an excellent addition to your Thanksgiving wardrobe, but it also serves as a thoughtful gift for fellow Snoopy enthusiasts and anyone who appreciates the joy of the autumn season.
With the Snoopy Autumn Espresso Coffee Cup Thanksgiving Shirt, you can showcase your love for Snoopy, express your excitement for Thanksgiving, and embrace the coziness of autumn, all while exuding a stylish and heartwarming vibe. Celebrate this special time of year with a touch of nostalgia and a whole lot of joy, as you proudly wear this delightful shirt in honor of the season and all the things you are thankful for.
Products Detail:
| | |
| --- | --- |
| Material | Cotton |
| Color | Various Colors |
| Size | From S to 5XL |
| Style option | T-shirts, Hoodies, Tank Tops, Youth Tees, Long Sleeve Tees, Sweatshirts, Unisex V-neck |
| Shipping | From the USA |
| Brand | Lelemoon |