Squidward Spongebob Halloween Costume Shirt, Hoodie
Squidward Spongebob Halloween Costume Shirt, Hoodie are playful and nostalgic pieces of clothing that capture the essence of the beloved animated series "SpongeBob SquarePants." These garments offer a creative and fun way to celebrate Halloween while paying homage to the iconic character Squidward Tentacles.
The shirt and hoodie feature a vibrant and detailed design that brings Squidward's unique personality to life. Whether you opt for the shirt or the hoodie, you'll find Squidward's distinct facial features and signature grumpy expression beautifully depicted. The attention to detail in the design adds an extra layer of authenticity, making it a delightful choice for fans of the show.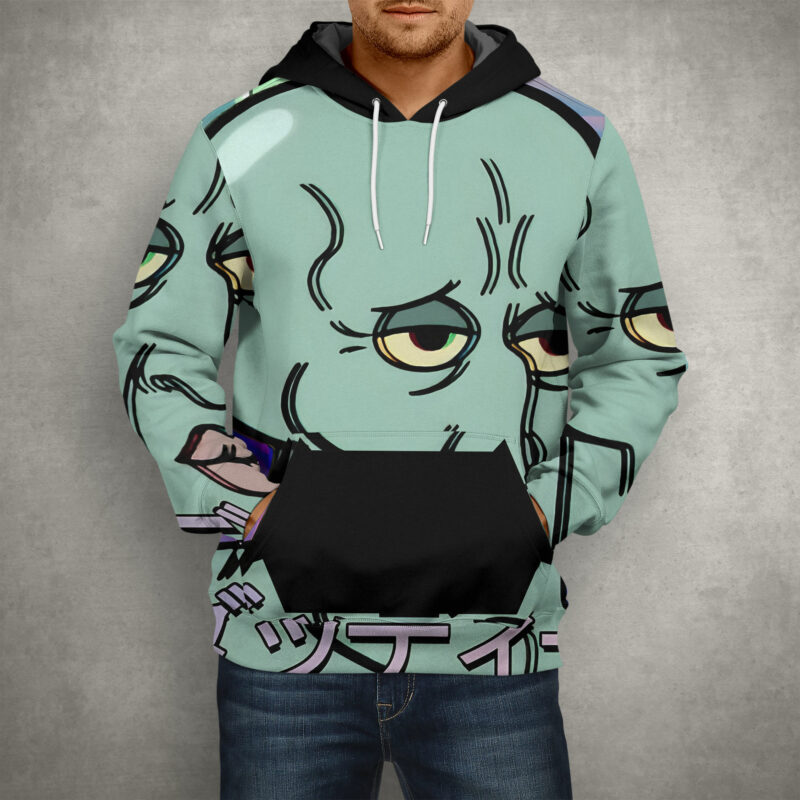 The Halloween twist adds an element of humor and creativity to the outfit. By portraying Squidward in a Halloween costume, the shirt and hoodie capture the playful spirit of the holiday while maintaining the essence of the character. It's a perfect blend of pop culture and seasonal celebration.
Crafted from comfortable and quality materials, both the shirt and the hoodie ensure a cozy fit. The shirt is ideal for a lighter Halloween look or casual wear, while the hoodie provides added warmth for cooler autumn evenings.
Whether you're wearing the Squidward Spongebob Halloween Costume Shirt, Hoodie for a Halloween party, costume event, or simply as a tribute to a beloved character, you'll be making a statement that combines nostalgia, humor, and creativity.
In summary, Squidward Spongebob Halloween Costume Shirt, Hoodie are fantastic choices for anyone looking to infuse their Halloween festivities with a touch of SpongeBob SquarePants charm. These garments allow you to embody the grumpy yet iconic character of Squidward in a playful and seasonally appropriate way, making them a perfect addition to your Halloween wardrobe.