Star Baby Great Barrier Reef Shirt, Hoodie, Sweatshirt, Women Tee
Star Baby Great Barrier Reef Shirt, Hoodie, Sweatshirt, Women Tee is a stunning and eco-conscious garment that celebrates the beauty and importance of the Great Barrier Reef. This shirt showcases a captivating design featuring the vibrant colors and intricate patterns found in the marine ecosystem.
Crafted with sustainability in mind, this shirt is made from high-quality, eco-friendly materials. It is soft, comfortable, and breathable, making it ideal for everyday wear. The design depicts a mesmerizing starfish surrounded by a kaleidoscope of coral reefs, symbolizing the delicate balance and interdependence of life within the Great Barrier Reef.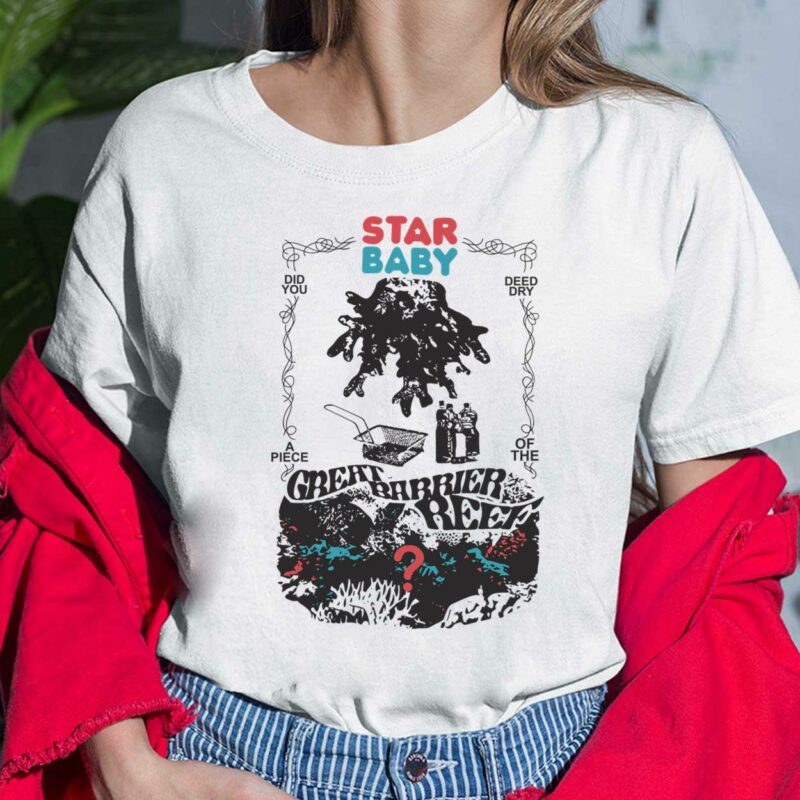 By wearing the Star Baby Great Barrier Reef Shirt, individuals not only display their appreciation for the Reef's natural wonders but also contribute to its preservation. A portion of the proceeds from each shirt sold goes toward conservation efforts aimed at protecting and restoring this iconic World Heritage Site.
This shirt serves as a conversation starter, raising awareness about the environmental challenges facing the Great Barrier Reef and inspiring others to take action. It allows individuals to showcase their love for nature while advocating for its preservation, ensuring that future generations can continue to marvel at the beauty of the world's largest coral reef system.
Products Detail:
| | |
| --- | --- |
| Material | Cotton |
| Color | Various Colors |
| Size | From S to 5XL |
| Style option | T-shirts, Hoodies, Tank Tops, Youth Tees, Long Sleeve Tees, Sweatshirts, Unisex V-neck |
| Shipping | From the USA |
| Brand | Lelemoon |