Street Fighter Ii Guile Sonic Boom Shirt
The Street Fighter II Guile Sonic Boom Shirt is a classic and iconic t-shirt that pays homage to one of the most popular video game franchises of all time. Featuring the character of Guile, a fan-favorite from the Street Fighter II game, this shirt is a must-have for any fan of the series.
The design of the shirt is simple yet powerful, featuring an image of Guile performing his signature "Sonic Boom" move. The move involves Guile unleashing a powerful sonic wave that travels across the screen, damaging any opponents in its path. The phrase "Sonic Boom" is printed in large, bold letters above the image, making it clear to anyone who sees the shirt exactly what it represents.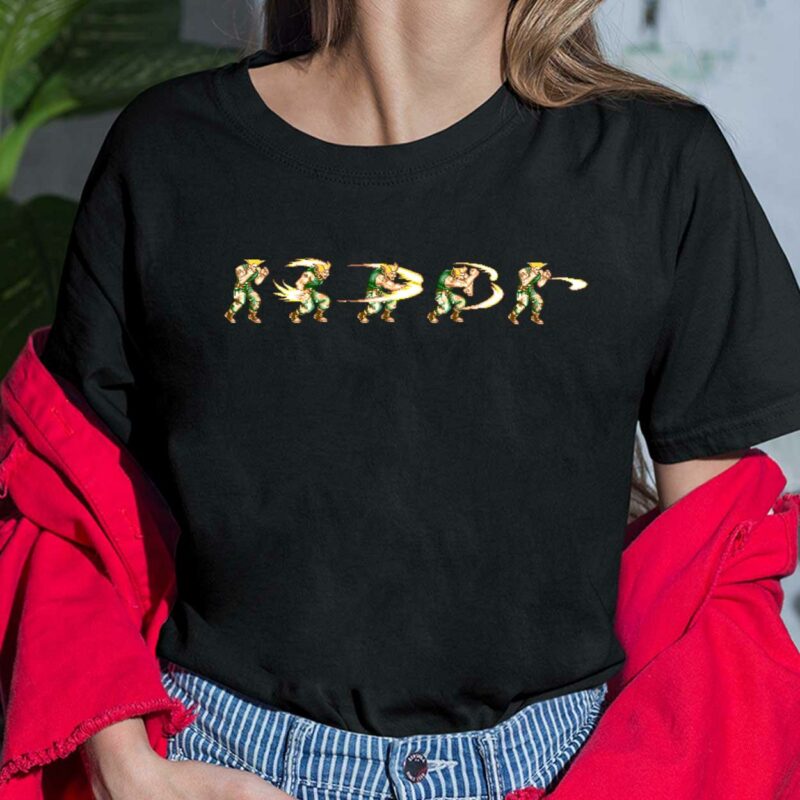 The shirt is made from high-quality materials that are both comfortable and durable. It features a classic fit and is available in a range of sizes, ensuring that there is a size to fit everyone. Whether you're wearing it to a gaming convention or out on the town with friends, this shirt is sure to make a statement.
One of the great things about the Street Fighter II Guile Sonic Boom Shirt is the nostalgia it evokes. Street Fighter II was a groundbreaking game that revolutionized the fighting game genre, and Guile was one of its most memorable characters. By wearing this shirt, you'll be transporting yourself back to a time when video games were simpler but just as exciting.
But the shirt is more than just a tribute to a classic game. It's also a stylish and unique piece of clothing that is sure to turn heads wherever you go. The bold design and vibrant colors make it a perfect choice for anyone who wants to make a statement with their fashion choices.