Taylor No Its Becky Shirt
The Taylor No Its Becky Shirt is a fun and playful t-shirt that's perfect for casual outings or just lounging around at home. Made from high-quality materials, this shirt is soft, comfortable, and breathable, ensuring that you stay cool and relaxed all day long.
The shirt features a classic crew neckline and short sleeves, making it versatile and easy to wear with just about anything. The design itself is what makes this shirt stand out, with a bold and quirky "Taylor? No, it's Becky" message emblazoned across the front.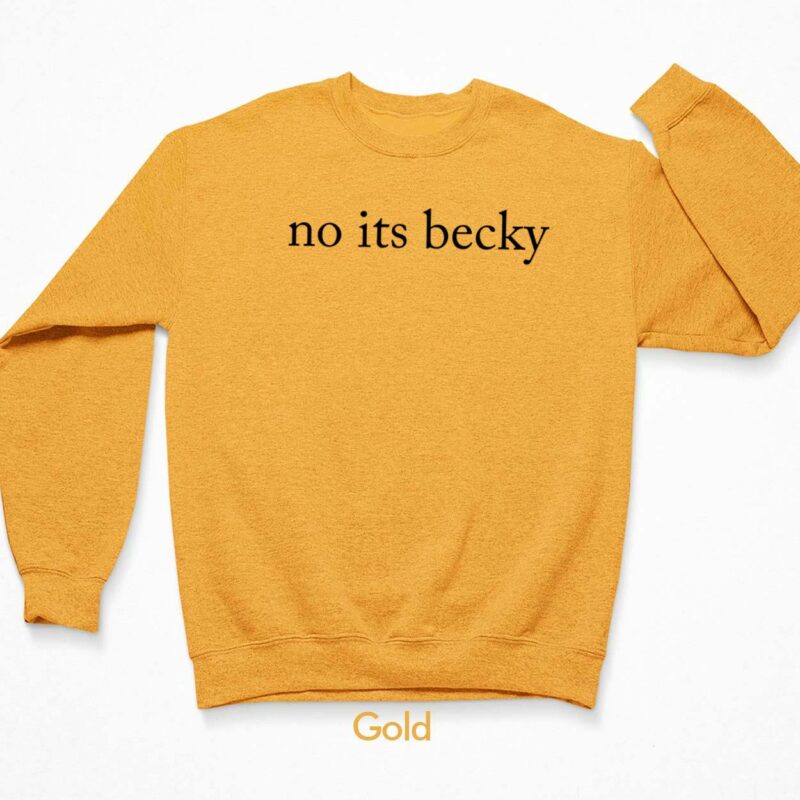 The message is printed in bold black letters against a white background, making it easy to read and adding a touch of humor and playfulness to your outfit. Whether you're a Taylor or a Becky, this shirt is sure to put a smile on your face and make a statement wherever you go.
Overall, the Taylor No Its Becky Shirt is a great addition to any wardrobe, offering a comfortable fit, stylish design, and a fun message that's sure to get noticed. So why not add it to your collection today and show off your playful side in style?