Taylor Swift Album Hawaiian Shirt
The Taylor Swift Album Hawaiian Shirt is a stylish and trendy garment that is perfect for any music lover and Taylor Swift fan. This shirt is designed with a tropical Hawaiian print that features album covers from Taylor Swift's discography, making it a unique and eye-catching piece.
Crafted from high-quality materials, this shirt is comfortable, durable, and designed to withstand daily wear. The lightweight fabric is perfect for hot and humid weather, and the relaxed fit allows for maximum comfort and mobility. The shirt features short sleeves, a button-down front, and a classic collar that adds to its casual and laid-back vibe.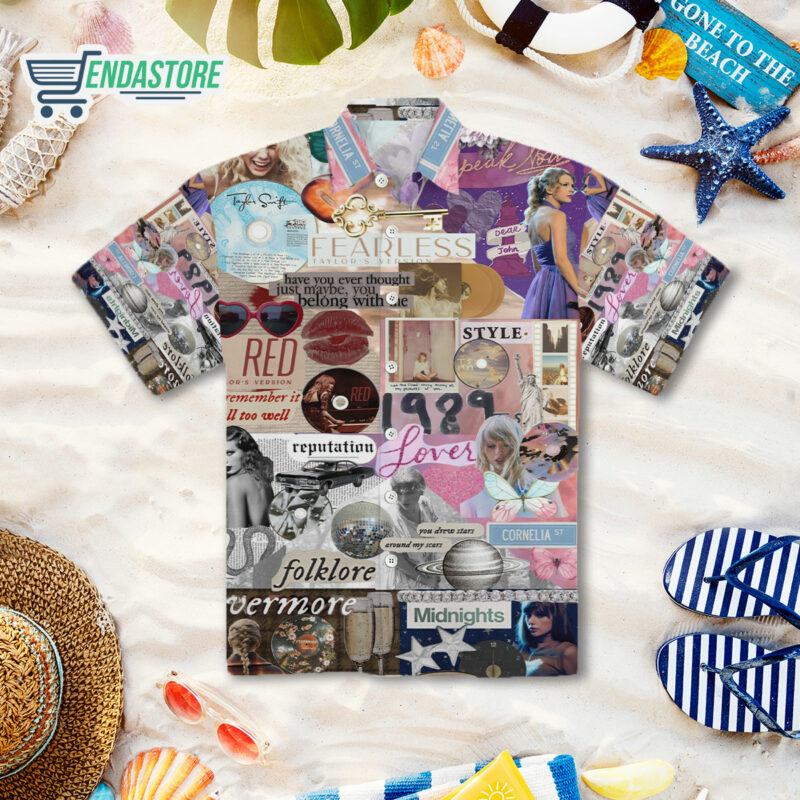 This Hawaiian shirt is a great addition to any summer outfit and can be worn to various events, such as beach parties, music festivals, or casual gatherings with friends. It also makes an excellent gift for Taylor Swift fans or anyone who loves unique and trendy fashion.
So why wait? Add the Taylor Swift Album Hawaiian Shirt to your wardrobe today and show off your love for music and fashion in a fun and stylish way.