Taylor Swift Karma Shirt
The Taylor Swift Karma Shirt is not only a fashionable piece of clothing but also carries a deeper meaning behind its design. As a songwriter, Taylor Swift often explores themes of love, relationships, and personal growth in her music, and the concept of "karma" plays a significant role in these themes.
The word "karma" originates from Hindu and Buddhist philosophy and refers to the idea of cause and effect, where one's actions and intentions have consequences that affect their future experiences. The shirt's design incorporates various symbols that represent different aspects of karma, such as the stars and moons symbolizing the cyclical nature of life, and the arrows representing the direction in which one's actions can lead.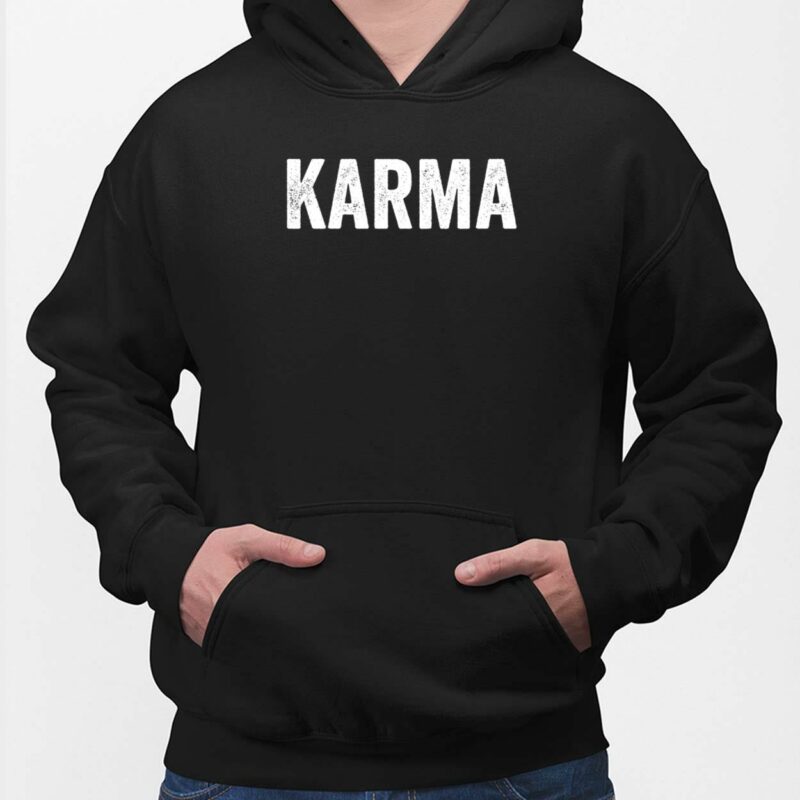 This shirt is not only a great way to show your support for Taylor Swift but also serves as a reminder to be mindful of your actions and the impact they have on your life and those around you. It's a perfect conversation starter, allowing you to share your love for Taylor Swift's music and the deeper meanings behind her lyrics.
In addition to its stylish design and deeper meanings, the Taylor Swift Karma Shirt is also incredibly comfortable and versatile. Made from high-quality materials, this shirt is soft, breathable, and perfect for any occasion. Whether you're running errands, attending a concert, or hanging out with friends, this shirt is sure to keep you comfortable and looking great.
Overall, the Taylor Swift Karma Shirt is a must-have for any Taylor Swift fan who wants to show their support while also making a statement about the deeper meanings behind her music. With its stylish design, comfortable fit, and meaningful symbolism, this shirt is a versatile addition to any wardrobe that you'll love wearing time and time again.