Team Conrad Shirt, Hoodie, Sweatshirt, Women Tee
Team Conrad Shirt, Hoodie, Sweatshirt, Women Tee, a symbol of unity, support, and camaraderie for fans and followers of Conrad. This shirt represents the collective spirit and unwavering loyalty towards Conrad, reflecting the strong bond shared among the members of Team Conrad.
Crafted with utmost care, this shirt is made from high-quality materials to ensure superior comfort and durability. The fabric is soft and gentle against the skin, allowing you to wear it all day long without any discomfort. The design of the shirt proudly displays the words "Team Conrad," showcasing your unwavering dedication to Conrad.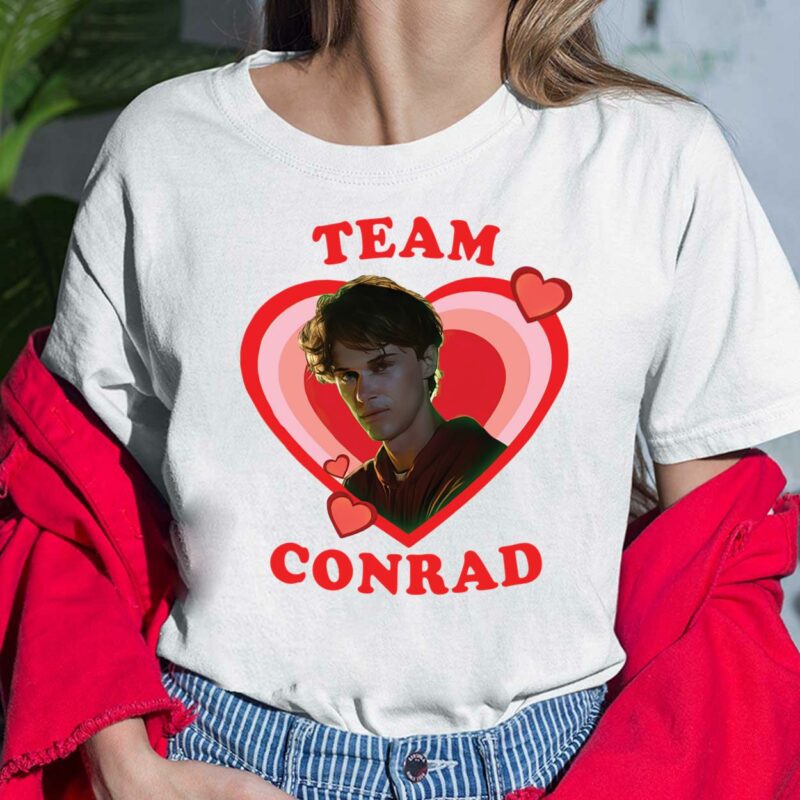 The shirt features a modern and versatile design, suitable for both men and women of all ages. It is available in various sizes to ensure a perfect fit for everyone. Whether you're attending a concert, a fan gathering, or simply want to showcase your support, this shirt can be effortlessly paired with jeans, shorts, or casual attire, allowing you to represent Team Conrad with style.
Joining Team Conrad means becoming part of a supportive community that celebrates Conrad's talent, achievements, and artistry. By wearing the "Team Conrad" Shirt, you are not only expressing your love for Conrad but also connecting with like-minded individuals who share the same passion.
Get ready to show your unwavering support and stand united with fellow fans as you proudly wear the "Team Conrad" Shirt. Let the world know that you are a devoted member of Team Conrad, ready to celebrate and uplift Conrad's journey as an artist.
Products Detail:
| | |
| --- | --- |
| Material | Cotton |
| Color | Various Colors |
| Size | From S to 5XL |
| Style option | T-shirts, Hoodies, Tank Tops, Youth Tees, Long Sleeve Tees, Sweatshirts, Unisex V-neck |
| Shipping | From the USA |
| Brand | Lelemoon |