The Wizard Of NY Shirt
The Wizard of NY Shirt is a unique and whimsical clothing item that combines the iconic Wizard of Oz character with the New York City skyline. This shirt is made from high-quality fabric that is comfortable and durable, making it perfect for daily wear.
The standout feature of The Wizard of NY Shirt is its eye-catching design. The front of the shirt features a colorful illustration of the Wizard of Oz, complete with his signature hat and coat. He is set against the backdrop of the New York City skyline, which features recognizable landmarks such as the Empire State Building and the Chrysler Building. The design is rendered in bold and vibrant colors, making it a true work of art.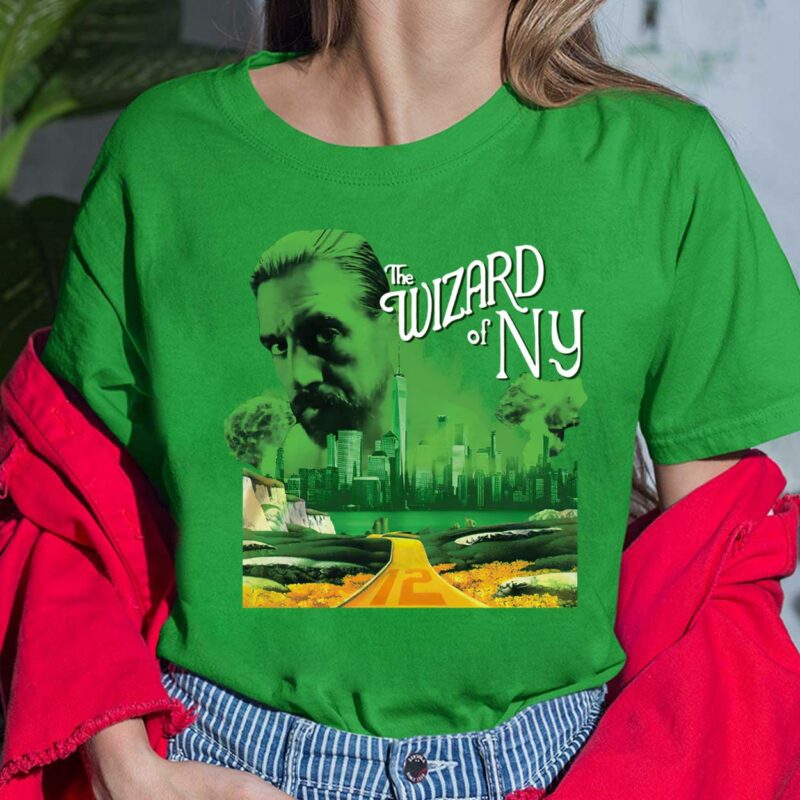 The shirt itself is cut in a classic style, with a button-up front and a traditional collar. It has a comfortable fit and can be worn tucked in or left untucked. The sleeves can be rolled up or left down, depending on your preference.
If you're a fan of The Wizard of Oz or simply love unique and playful designs, The Wizard of NY Shirt is a must-have addition to your wardrobe. It's a fun and stylish way to show off your love for both the classic movie and the bustling city of New York.