This Ain't My First Rodeo Shirt
This Ain't My First Rodeo Shirt is a spirited and confident garment that showcases a unique sense of experience and resilience. This shirt features a bold design with the phrase "This Ain't My First Rodeo" prominently displayed on the front.
The expression "This Ain't My First Rodeo" is a colloquial saying that conveys a person's familiarity and expertise in handling a particular situation. It signifies that the individual has encountered similar challenges before and is equipped with the knowledge and skills to navigate them successfully. This shirt serves as a testament to one's seasoned nature and ability to face life's trials with confidence.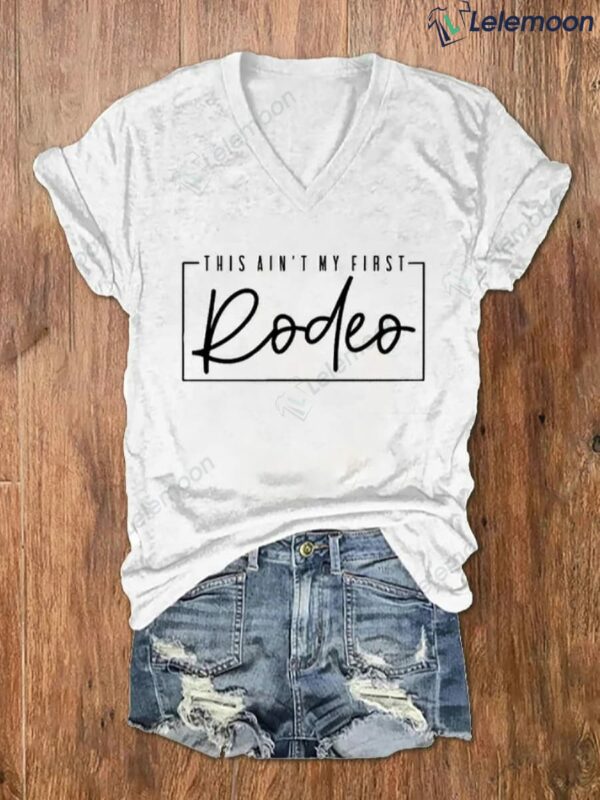 Created with high-quality materials, the This Ain't My First Rodeo shirt offers both comfort and durability. It comes in a variety of sizes and colors to cater to individual preferences. The design is expertly crafted, ensuring longevity and maintaining its vibrant appearance even after multiple wears and washes.
Wearing this shirt makes a statement about one's resilience and determination. It can be worn casually or as part of a Western-themed outfit, making it suitable for a range of occasions. This shirt not only showcases a sense of experience but also sparks conversations and elicits admiration from others who appreciate its spirited message.
Whether you have actually participated in rodeo events or simply resonate with the expression's empowering sentiment, the This Ain't My First Rodeo shirt is a bold and stylish choice. Embrace your experiences and exude confidence with this exceptional garment that celebrates your resilience and seasoned nature.
Products Detail:
| | |
| --- | --- |
| Material | Cotton |
| Color | Various Colors |
| Size | From S to 5XL |
| Style option | T-shirts, Hoodies, Tank Tops, Youth Tees, Long Sleeve Tees, Sweatshirts, Unisex V-neck |
| Shipping | From the USA |
| Brand | Lelemoon |