Oh my, what do we see? A shirt that's oh so fine, it's got a joke for you and me! It says "Too Old For Leo" with a twinkle in its text, A reference to a man who dates, with age preference quite complex!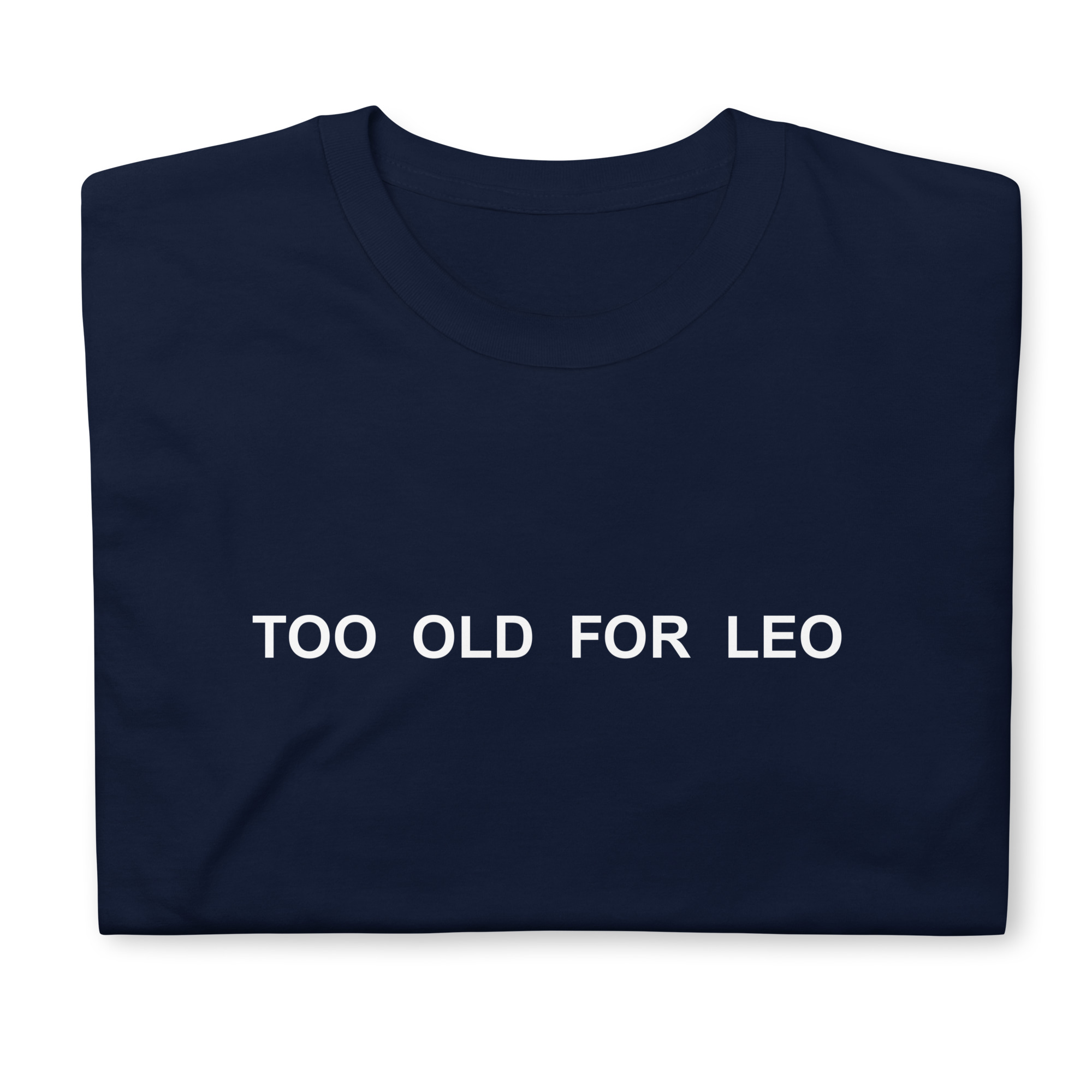 It comes in t-shirt, sweatshirt, hoodie, don't you know, So you can pick the one you like, and wear it to and fro! It's made of soft and cozy cloth, with bold and bright text, And it'll make you giggle and grin, whenever you're vexed!
So whether you're a fan or not, of Leo's dating style, This shirt's a perfect pick, with humor all the while! Wear it to a party, wear it on the street, It's sure to be a hit, with people that you meet!
So don't wait, don't hesitate, just add it to your cart, The "Too Old For Leo" shirt, a must-have for your heart!