Trek Hawaiian Shirt
The Trek Hawaiian Shirt is a fashionable and adventurous piece of clothing that combines tropical vibes with outdoor exploration. Designed with both style and functionality in mind, this shirt is perfect for those who crave a touch of nature in their everyday attire.
The shirt showcases a unique pattern that seamlessly blends elements of nature and adventure. It features iconic trekking symbols like hiking boots, compasses, and backpacks, intertwined with lush palm trees, exotic flowers, and scenic mountain ranges. The vibrant colors and detailed illustrations create a captivating design that exudes a sense of wanderlust and exploration.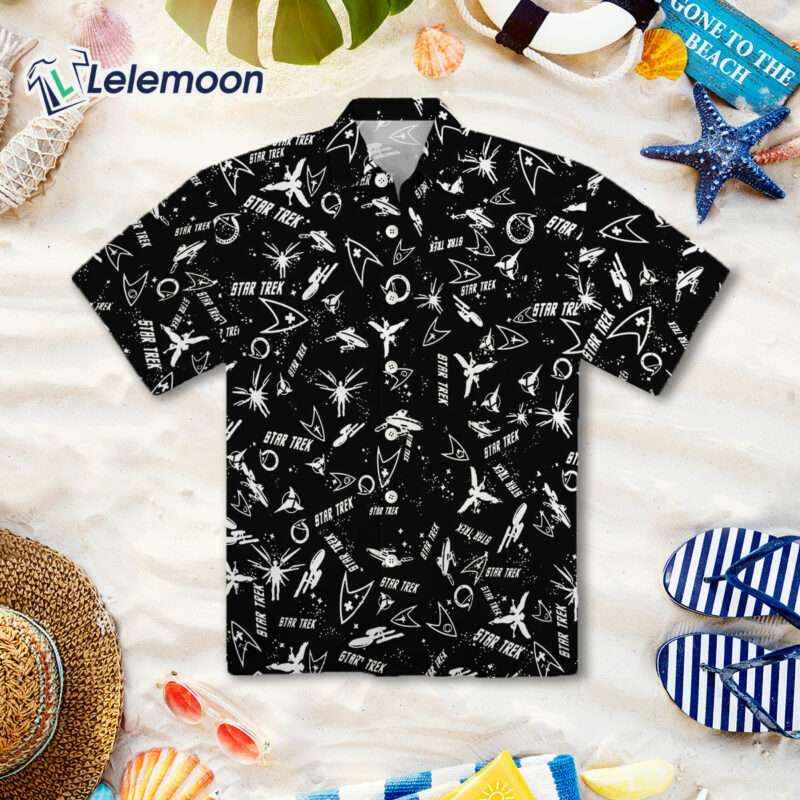 Crafted from high-quality, breathable fabric, the Trek Hawaiian Shirt ensures optimal comfort during outdoor activities. Its lightweight and quick-drying properties make it an ideal choice for hiking, camping, or simply enjoying a day in the sun. The relaxed fit and short sleeves allow for unrestricted movement, providing convenience and ease in any adventure.
Whether you're planning a weekend hike, embarking on a tropical vacation, or simply want to add a touch of adventure to your wardrobe, the Trek Hawaiian Shirt is a versatile and stylish option. It can be paired effortlessly with shorts, cargo pants, or jeans, offering a casual yet trendy look for various occasions.
Embrace the spirit of exploration and showcase your love for the outdoors with the Trek Hawaiian Shirt. Let its captivating design and comfortable fit inspire your next adventure and make a fashion statement that reflects your adventurous soul.
Products Detail:
| | |
| --- | --- |
| Material | Cotton |
| Color | Various Colors |
| Size | From S to 5XL |
| Style option | T-shirts, Hoodies, Tank Tops, Youth Tees, Long Sleeve Tees, Sweatshirts, Unisex V-neck |
| Shipping | From the USA |
| Brand | Lelemoon |