Unionize California Shirt, Hoodie, Sweatshirt, Women Tee
Unionize California Shirt, Hoodie, Sweatshirt, Women Tee is a powerful and compelling garment that represents the call for unity and collective action in support of workers' rights. This shirt serves as a bold statement piece, designed to inspire conversation and raise awareness about the labor movement.
With its striking design, the Unionize California Shirt features the words "Unionize California" prominently displayed across the front. The text is crafted in a bold and attention-grabbing font, serving as a visual reminder of the importance of unions in California and beyond. The design is complemented by an impactful graphic, symbolizing strength and solidarity among workers.
Constructed with the utmost care and attention to detail, this shirt is made from high-quality materials that ensure comfort and durability. It is available in various sizes, allowing individuals of all body types to wear it with pride. The fabric is soft and breathable, providing a comfortable and enjoyable wearing experience.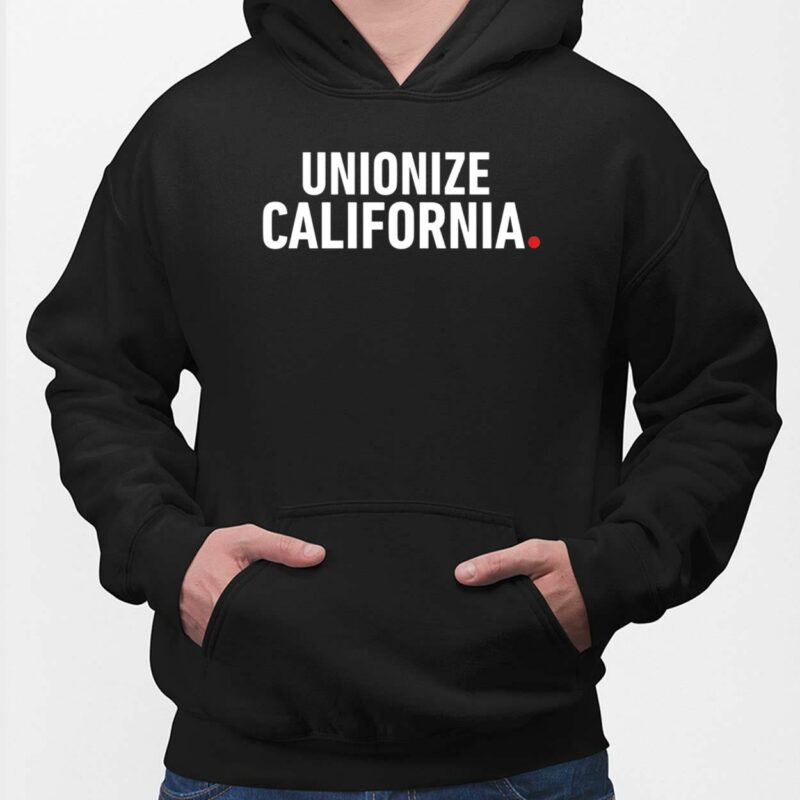 By donning the Unionize California Shirt, wearers can express their support for workers' rights and advocate for fair treatment in the workplace. It serves as a conversation starter, encouraging dialogue and awareness around the challenges faced by workers and the need for collective action.
This shirt is not only a fashion statement, but also a symbol of empowerment. It represents the ongoing struggle for fair wages, safe working conditions, and the rights of workers to organize and bargain collectively. By wearing this shirt, individuals demonstrate their commitment to social justice and their belief in the power of solidarity.
Whether you are a union member, an activist, or someone passionate about workers' rights, the Unionize California Shirt is a powerful way to make a statement and show your support. It serves as a reminder that change is possible when people come together and stand up for what is right.
Products Detail:
| | |
| --- | --- |
| Material | Cotton |
| Color | Various Colors |
| Size | From S to 5XL |
| Style option | T-shirts, Hoodies, Tank Tops, Youth Tees, Long Sleeve Tees, Sweatshirts, Unisex V-neck |
| Shipping | From the USA |
| Brand | Lelemoon |