Walking Hr Violation Shirt
The "Walking HR Violation Shirt" is a humorous t-shirt that is perfect for those who love to push the boundaries of office dress codes. The shirt features a bold, eye-catching design that includes the phrase "Walking HR Violation" prominently displayed across the chest.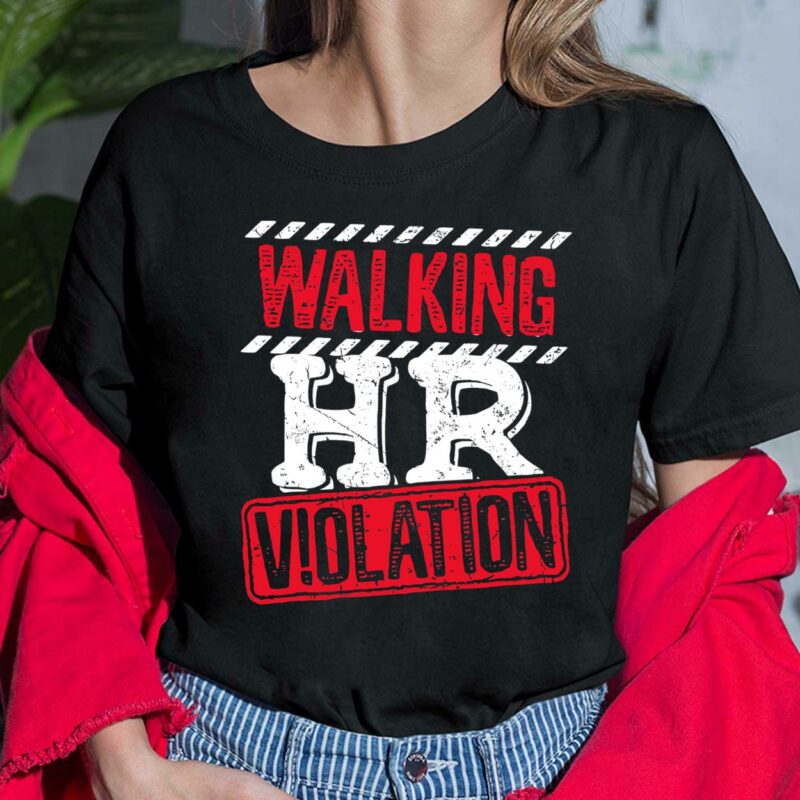 Made from high-quality materials, this shirt is both comfortable and durable, making it ideal for everyday wear. Whether you're heading to work or just running errands around town, this shirt is sure to turn heads and elicit laughs from those around you.
With its tongue-in-cheek message and bold design, the "Walking HR Violation Shirt" is the perfect way to show off your playful side and inject a bit of humor into your wardrobe. So why settle for boring, bland clothing when you can make a statement with this fun and unique shirt?