Welcome To The Sh*tshow Shirt, Hoodie, Sweatshirt, Women Tee
Welcome To The Sh*tshow Shirt, Hoodie, Sweatshirt, Women Tee, a perfect blend of boldness, humor, and style that celebrates life's chaotic moments with a touch of sarcasm. This shirt is designed to embrace the ups and downs of the unpredictable journey we all navigate, serving as a badge of honor for those who can find humor even in the messiest situations.
Crafted with the finest quality materials, this shirt offers exceptional comfort and durability. It features a vibrant and eye-catching design that showcases the phrase "Welcome To The Sh*tshow" in a playful yet edgy font, adding a rebellious flair to your wardrobe. The shirt's versatile black color ensures it effortlessly pairs with any outfit, allowing you to express your unique personality while making a bold statement.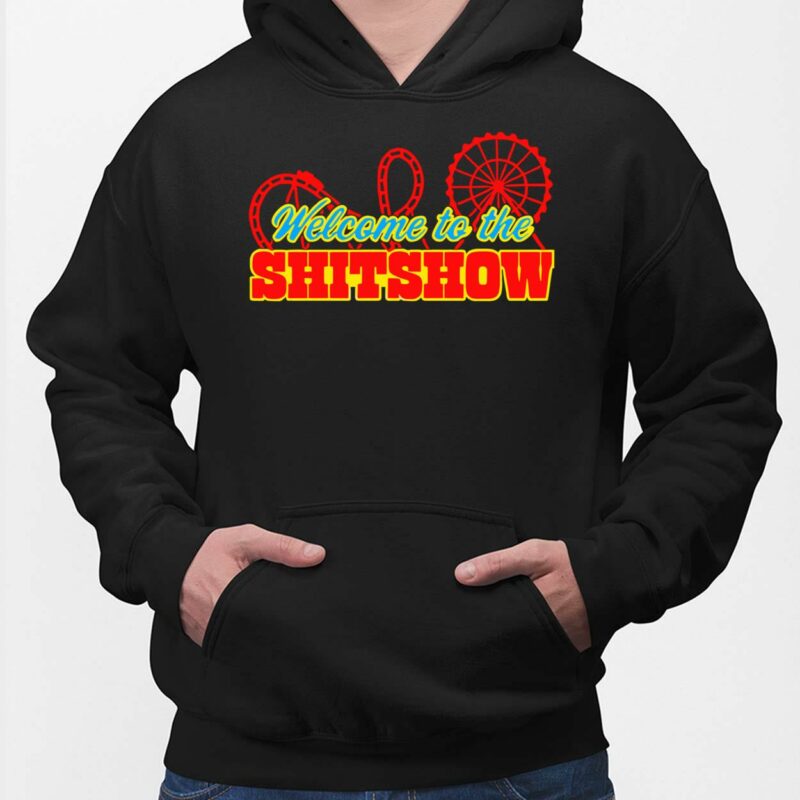 Whether you're rocking this shirt at a casual gathering, a night out with friends, or simply lounging around, it's sure to spark conversations and elicit laughter. It serves as a reminder to embrace life's imperfections and find joy in the midst of chaos. This shirt is an ideal gift for those with a witty sense of humor and a penchant for embracing the unpredictable nature of existence.
Welcome To The Shtshow Shirt is not just a piece of clothing; it's a symbol of resilience and a testament to the beauty of embracing life's messiness. So, why not join the party and proudly display your willingness to embrace the shtshow that is life with this stylish and conversation-starting shirt?
Products Detail:
| | |
| --- | --- |
| Material | Cotton |
| Color | Various Colors |
| Size | From S to 5XL |
| Style option | T-shirts, Hoodies, Tank Tops, Youth Tees, Long Sleeve Tees, Sweatshirts, Unisex V-neck |
| Shipping | From the USA |
| Brand | Lelemoon |