West Coast Classics Dj Pooh Shirt
The West Coast Classics DJ Pooh shirt is a stylish and trendy piece of clothing that celebrates the classic West Coast hip-hop culture. Featuring a bold graphic of the iconic DJ Pooh, a legendary DJ and producer from the West Coast, and the words "West Coast Classics" written in retro font, this shirt captures the essence of the iconic hip-hop scene that originated in California.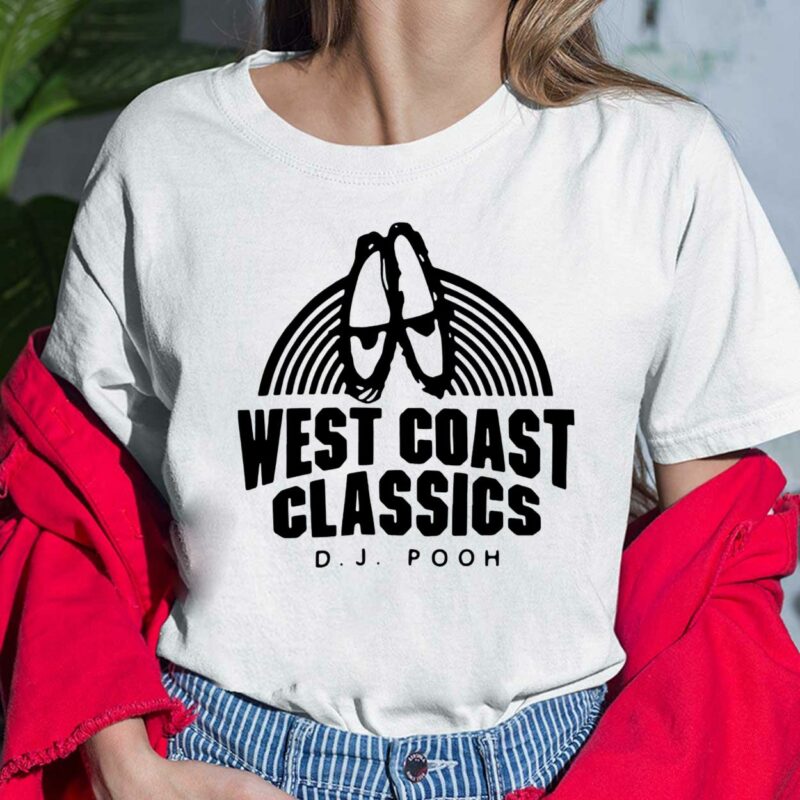 Made from high-quality materials and available in a range of sizes, this shirt is perfect for hip-hop fans, as well as those who simply appreciate vintage style and design. It's ideal for wearing to concerts, parties, or even just as a casual outfit for everyday wear.
The West Coast Classics DJ Pooh shirt is not only fashionable, but also durable and comfortable. It's made to last, so you can wear it again and again and still look great. And with its classic design, it's a timeless piece that will never go out of style.
So whether you're a fan of West Coast hip-hop, or simply want to add some retro style to your wardrobe, the West Coast Classics DJ Pooh shirt is a must-have item. Show your love for the classic West Coast sound and DJ Pooh with this iconic shirt.