Western Cowboy Killers Shirt, Hoodie, Sweatshirt, Women Tee
Western Cowboy Killers Shirt, Hoodie, Sweatshirt, Women Tee is a striking and rugged garment that embodies the essence of the Wild West. With its bold design and homage to the cowboy era, this shirt exudes strength and a fearless attitude.
Crafted with meticulous attention to detail, the shirt is made from high-quality materials that ensure comfort and durability. Its sturdy construction makes it suitable for both casual wear and special occasions, adding an element of authenticity to your ensemble.
The design of the Western Cowboy Killers Shirt features intricate illustrations of revolvers, cowboy hats, and other iconic Western motifs. These elements pay tribute to the fearless gunslingers and the rugged frontier lifestyle of the Old West, making it a compelling choice for enthusiasts and fans of the genre.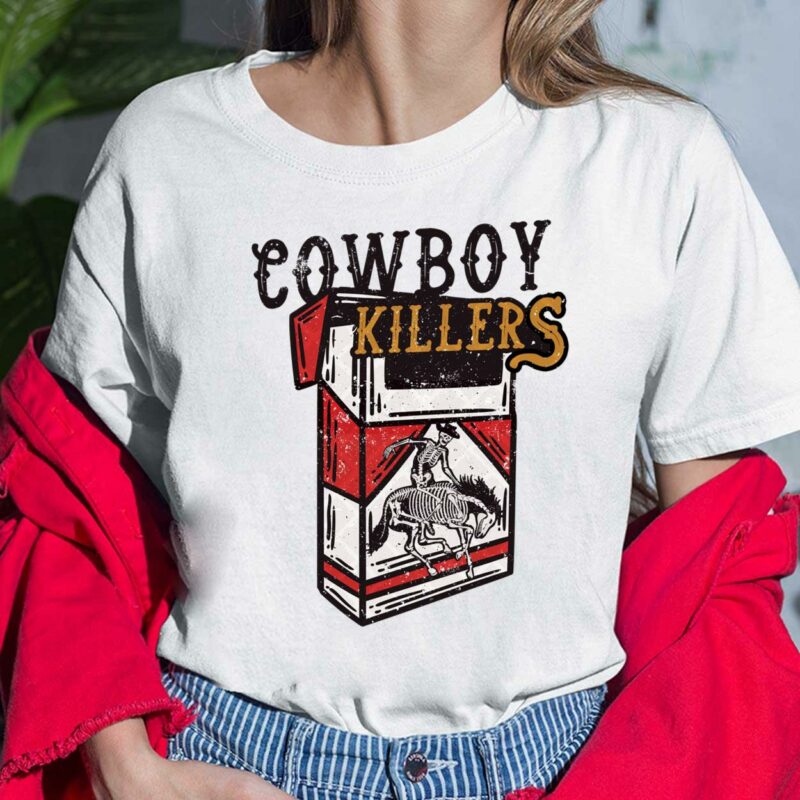 The shirt proudly embraces the rebellious spirit associated with the Wild West, with the phrase "Western Cowboy Killers" prominently displayed. This bold statement encapsulates the tough and independent nature of those who blazed a trail in the untamed wilderness.
Available in various sizes, the Western Cowboy Killers Shirt allows individuals to find their ideal fit. Whether you're dressing up for a themed event, a rodeo, or simply want to showcase your love for Western culture, this shirt serves as a captivating and eye-catching choice.
Wearing the Western Cowboy Killers Shirt not only pays homage to the fearless cowboys of the past but also allows you to embrace their untamed spirit and courage. It's a powerful way to showcase your appreciation for Western heritage and stand out with a touch of rugged style. Saddle up and let your inner cowboy shine through with this iconic shirt.
Products Detail:
| | |
| --- | --- |
| Material | Cotton |
| Color | Various Colors |
| Size | From S to 5XL |
| Style option | T-shirts, Hoodies, Tank Tops, Youth Tees, Long Sleeve Tees, Sweatshirts, Unisex V-neck |
| Shipping | From the USA |
| Brand | Lelemoon |