Whose Car We Gonna Take Celtics Shirt, Hoodie, Sweatshirt, Women Tee
Whose Car We Gonna Take Celtics Shirt, Hoodie, Sweatshirt, Women Tee is a spirited and enthusiastic garment that celebrates the passionate fanbase of the Boston Celtics basketball team. This shirt is a must-have for devoted Celtics fans who want to showcase their loyalty and team spirit.
The front of the shirt features a bold and eye-catching design that incorporates the iconic Celtics logo and team colors. The logo, prominently displayed, represents the rich history and tradition of the Celtics franchise. The use of vibrant green and white colors adds to the shirt's visual appeal, capturing the essence of the team's identity.
Emblazoned across the chest are the words "Whose Car We Gonna Take Celtics," conveying a sense of excitement and anticipation. This phrase is a nod to the exhilaration and anticipation that comes with supporting the Celtics, highlighting the dedication and enthusiasm of the fanbase.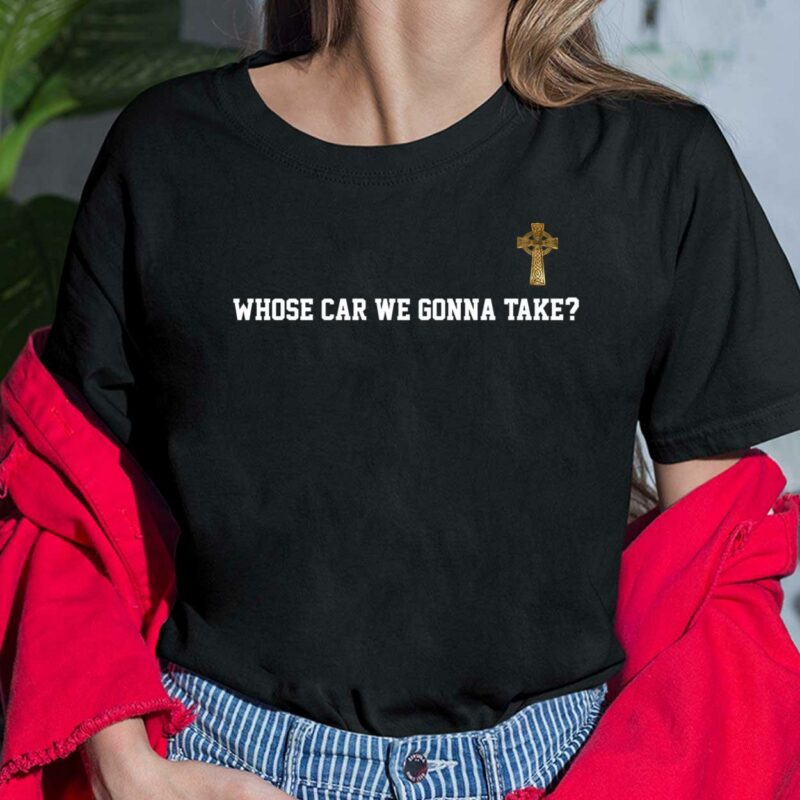 Crafted from high-quality materials, the shirt ensures comfort and durability. Its soft fabric offers a comfortable fit, making it suitable for wearing during games or as everyday casual wear. The shirt is available in various sizes, allowing fans of all ages and body types to find their perfect fit and proudly wear their allegiance.
The "Whose Car We Gonna Take Celtics" shirt serves as a symbol of unity and camaraderie among Celtics fans. By wearing this shirt, fans can proudly showcase their love for basketball and their unwavering support for the team. It is a garment that embodies the excitement and energy of being part of the Celtics fan community and encourages a sense of shared pride and anticipation for each game.
Products Detail:
| | |
| --- | --- |
| Material | Cotton |
| Color | Various Colors |
| Size | From S to 5XL |
| Style option | T-shirts, Hoodies, Tank Tops, Youth Tees, Long Sleeve Tees, Sweatshirts, Unisex V-neck |
| Shipping | From the USA |
| Brand | Lelemoon |