XG Maya Retro Graphic 90s Tshirt
The XG Maya Retro Graphic 90s T-Shirt is a trendy and nostalgic garment that pays homage to the iconic style of the 1990s. This shirt captures the essence of the era with its retro graphic design, allowing you to embrace the fashion and cultural trends of that time.
The shirt features a bold and vibrant graphic design inspired by the aesthetics of the 90s. It may include elements such as geometric patterns, neon colors, abstract shapes, or references to popular cultural icons from that era. The design is meticulously crafted to evoke a sense of nostalgia and celebrate the unique spirit of the 90s.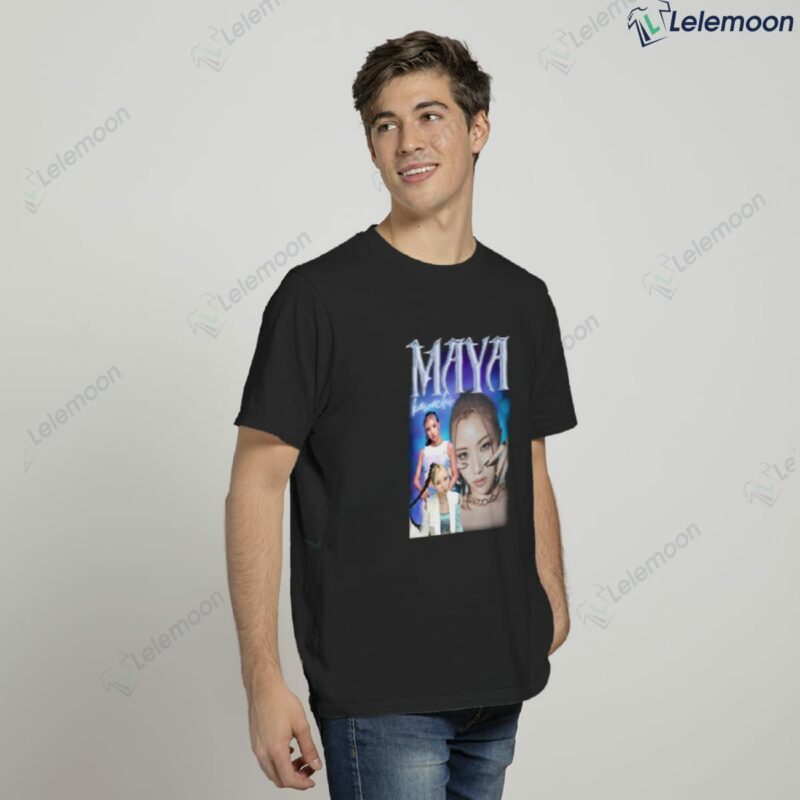 Crafted from high-quality fabric, the XG Maya Retro Graphic 90s T-Shirt ensures a comfortable and stylish wearing experience. The fabric is soft and breathable, making it suitable for everyday wear or for attending themed events and parties. The design is expertly printed, showcasing the intricate details and vibrant colors of the 90s-inspired graphics.
This shirt offers a versatile and fashionable option for those who appreciate retro aesthetics and want to showcase their love for the 90s. It can be paired with jeans, shorts, or skirts to create a casual and nostalgic look. Whether you're attending a 90s-themed party, a music festival, or simply embracing the revival of 90s fashion, this shirt is sure to make a statement.
The XG Maya Retro Graphic 90s T-Shirt is not just a piece of clothing; it's a time capsule that transports you back to the vibrant and eclectic era of the 1990s. So, put on this shirt, embrace the nostalgia, and let the world see your love for all things 90s.
Products Detail:
| | |
| --- | --- |
| Material | Cotton |
| Color | Various Colors |
| Size | From S to 5XL |
| Style option | T-shirts, Hoodies, Tank Tops, Youth Tees, Long Sleeve Tees, Sweatshirts, Unisex V-neck |
| Shipping | From the USA |
| Brand | Lelemoon |