Shirt, Hoodie, Sweatshirt Is Lifestyle From Gay Undertaker Yugioh shirt
The "  Undertaker Yeah I'm Gay Good At Yugioh" shirt is a bold and unique statement piece for anyone who loves both the LGBTQ+ community and the world of Yugioh. This shirt is not only stylish, but it also represents a message of acceptance and inclusion.
By proudly wearing this shirt, you are making a statement about your identity and your interests. You are saying that you are proud to be a part of the LGBTQ+ community, and that you are also skilled and knowledgeable when it comes to the popular trading card game, Yugioh.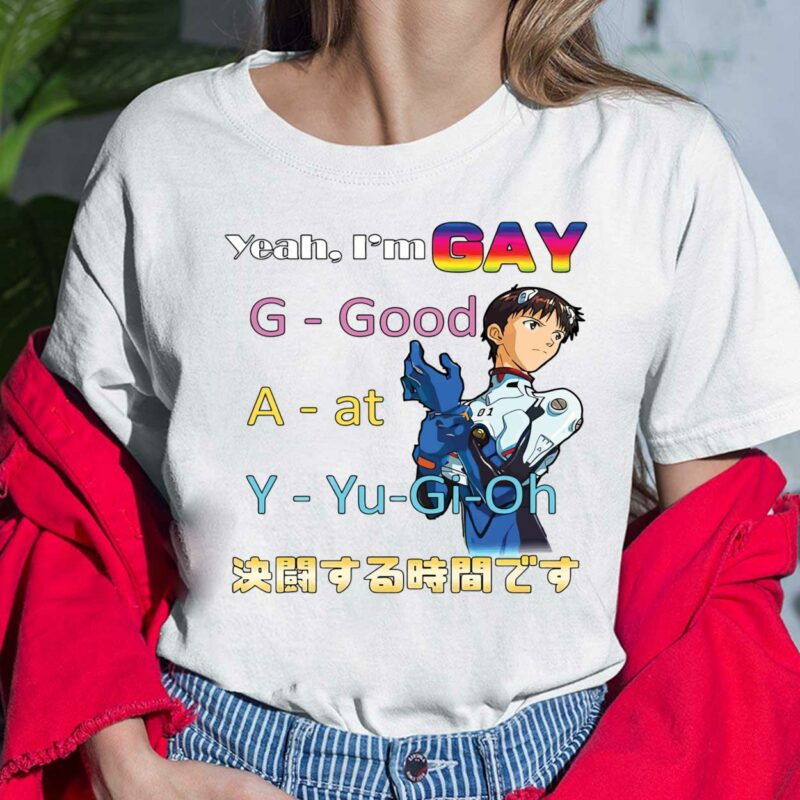 The combination of these two interests may seem unconventional to some, but it is a perfect example of how people can be multifaceted and complex. You are showing that you can be both proud of your sexuality and passionate about your hobbies.
Furthermore, this shirt can serve as a conversation starter and an opportunity to educate others about the importance of acceptance and diversity. It can also be a way to connect with others who share your interests and values.
So, whether you are going to a Yugioh tournament or simply hanging out with friends, the "Yeah I'm Gay Good At Yugioh" shirt is a bold and empowering choice. Wear it with pride, and let the world know that you are unapologetically yourself.