Yolo Lol Jk Brb Jesus Shirt
The Yolo Lol Jk Brb Jesus Shirt is a unique and humorous piece of clothing that is perfect for those who enjoy making a statement with their fashion. The shirt features a graphic of Jesus Christ with a speech bubble containing the popular internet acronyms "Yolo Lol Jk Brb" (You Only Live Once, Laugh Out Loud, Just Kidding, Be Right Back).
Made from high-quality materials, this shirt is soft and comfortable to wear, making it perfect for casual occasions. The classic design and bold colors ensure that it will be a standout addition to any wardrobe.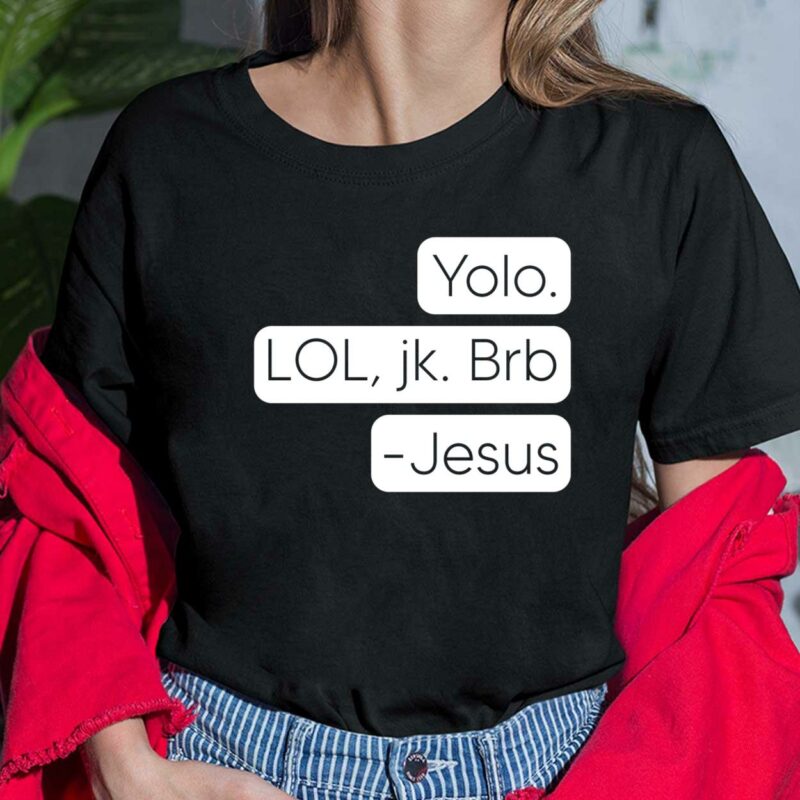 The Yolo Lol Jk Brb Jesus Shirt offers a playful and irreverent take on both religion and internet culture. By combining the image of Jesus Christ with popular internet slang, the shirt creates a unique and humorous conversation starter.
This shirt is available in a variety of sizes, ensuring a comfortable and flattering fit for all body types. It's also easy to care for and can be machine washed and dried without losing its shape or color.
So if you're looking for a fun and unique piece of clothing that combines humor and religion, the Yolo Lol Jk Brb Jesus Shirt is the perfect choice. It's a playful and lighthearted addition to any wardrobe and is sure to get people talking.