You'll Never Understand Shes From The Land Shirt
The "You'll Never Understand She's From The Land" shirt is the perfect way to showcase your love and pride for the rural lifestyle. This shirt features a classic design that showcases a message that reads "You'll never understand" above an image of a country scene, complete with a farm and grazing cows.
As someone who grew up in the countryside, you understand the unique beauty and challenges of rural life. From the early morning chores to the long days spent tending to crops and livestock, life in the country is full of hard work and dedication. This shirt serves as a symbol of the resilience and strong work ethic that comes with growing up in a rural environment.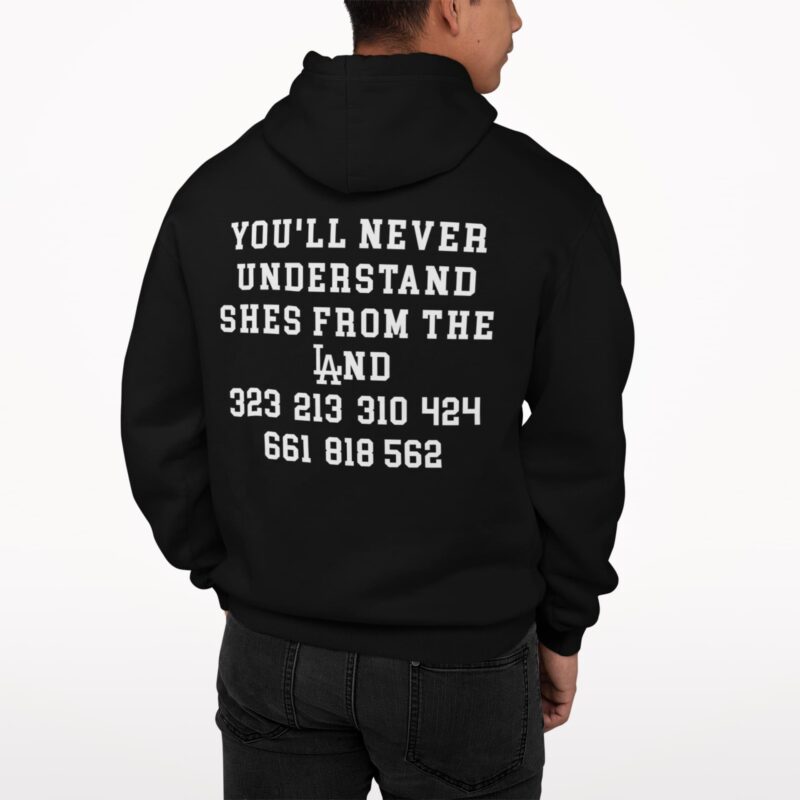 Made with high-quality materials, this shirt is both comfortable and durable, making it perfect for everyday wear. Whether you're working on the farm or simply running errands in town, this shirt is sure to become a staple in your wardrobe.
The "You'll Never Understand She's From The Land" shirt is also a great gift for friends and family who share your love for the rural lifestyle. So, go ahead and show off your country roots with this stylish and comfortable shirt. With its timeless design and meaningful message, it's a must-have for anyone who calls the countryside home.