Zuccarello Applesauce Shirt
The "Zuccarello Applesauce Shirt" is a fun and quirky piece of clothing that is perfect for those who love to express their personality through their fashion choices. The shirt features a graphic of a jar of applesauce with the name "Zuccarello" written above it.
The shirt is made from high-quality cotton material, ensuring both comfort and durability. It is available in a range of sizes, from small to 3XL, and in several different colors, allowing you to choose the one that best fits your personal style.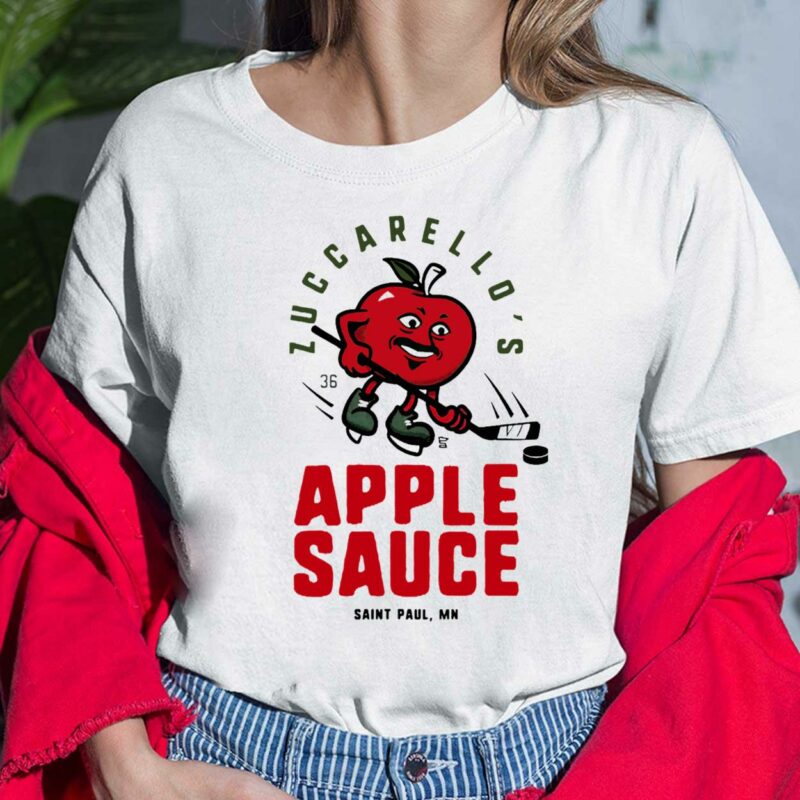 The graphic on the shirt is printed using high-quality ink that will not fade or crack over time. The design is playful and whimsical, making it a great conversation starter and a perfect addition to your wardrobe.
This shirt is great for a variety of occasions, from casual outings with friends to parties and events. It is also a great gift idea for anyone who loves humor and unique clothing.
In summary, the "Zuccarello Applesauce Shirt" is a fun and lighthearted piece of clothing that is sure to bring a smile to anyone's face. With its comfortable fit, high-quality material, and attention-grabbing graphic, this shirt is perfect for anyone who loves to stand out and make a statement. Whether you are out with friends or just running errands, this shirt is sure to become a favorite in your wardrobe.